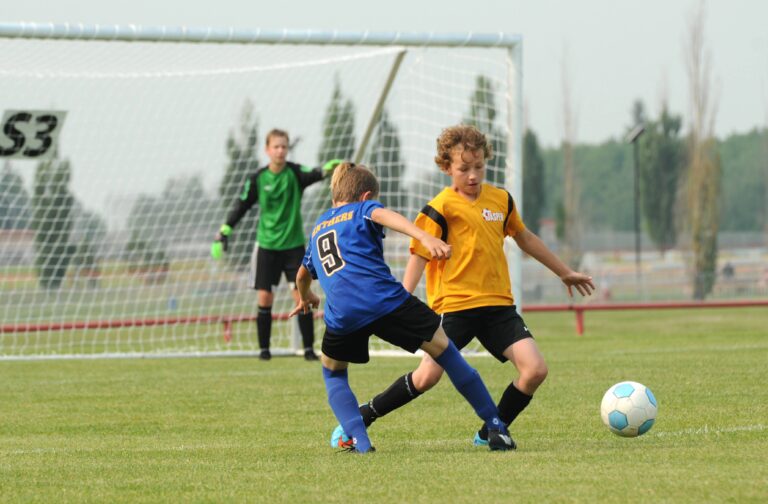 Tuesday, July 11, 2023
Mountain GOATS: Jasper soccer stars bring home Alberta gold
Early July 7, after having won their regional league, Jasper's U13 boys' soccer team pulled out of town to head to the rural provincial championships.
They left the mountains and foothills behind, passed through cities and towns, and drove by canola fields and giant perogies before the team and their dedicated parents finally rolled up on the shores of Cold Lake.
It's been remarkable how these boys have improved through the season. Their individual skills were honed over the winter at the snowy schoolyard, and in the early spring games, most of the players were relying on their pure speed and ball-handling technique. When they won their first game 27-0, it further convinced them that they were the Greatest of All Time. They figured they were the GOATs!
However, throughout the year, coaches Paco Artiaga and Max Peregoodoff convinced them to play more as a team, reminding them that "the ball doesn't get tired – you do." That mantra led them to Provincials, where it was time to determine if their coaches' guidance paid off.
On July 7, the team marched out onto the field for warmups. They were wearing their matching Mexicangler hats, a team-building gift from Coach Paco, a passionate fisherman. The game against Battle River got off to a great start. There were some early goals on nice passing plays, showing that they had taken some of their coaches' advice to heart. Everything was clicking and they were finally starting to play as a team. Battle River must have had a Low Flow Advisory as Jasper hung them out to dry with a 6-0 victory.
Jasper's second game was an early Saturday morning tilt versus the Vegreville Thunder. Again, our boys jumped out to an early lead. Ethan Joyeuse pulled off a spectacular bicycle kick, but the keeper was there to stop the ball. Jasper conceded its first goal of the tournament on a penalty; keeper Kieran Rudge made a bold save but Vegreville was able to score on the rebound. Regardless, Jasper posted another commanding victory, 12-3. Thunderstorm watch: cancelled.
Saturday afternoon, Bonnyville was the opponent. As usual, Jasper came out on the offensive, buzzing like bees in their yellow and black jerseys and continuing their progression from hero ball, individual-play to tiki-taka, possession-style soccer. But despite multiple dangerous crosses, they couldn't find the connection—until Max Lescard mixed things up with a long-range shot. It found mesh.
At half time, Jasper was up 4-1, but Jasper kept pouring it on. Kiro Bulos received a nice ball in front of the net and used a soft touch to lift it over the keeper. Drayton Valley import Jonny Derbyshire—who joined Jasper just for this tournament—potted a pair to put the boys into untouchable territory.  Another addition to the team for Provincials was U11 callup Zoti Korogonas, who held down the right midfield with aplomb. Kean Maniquis also stepped up for this tournament, helping at the backend with Luka Kahlina to repeatedly steal the ball from Bonnyville en route to a 10-1 rout, a victory which clinched first place in the pool.
The boys, coaches, and parents retreated to Cold Lake Provincial Park for a well-earned afternoon swim to cool off and prepare for the Sunday morning gold medal showdown against the Lacombe Panthers. On that day the Panthers came out roaring, putting Jasper back on their heels. But the boys capitalized on their early opportunities and striker Ethan Gibbons scored a hat trick in the first half, putting Jasper up 3-0. One of those goals came off of a perfect corner kick from Lescard, a play that hadn't worked much this season but when it mattered most, delivered.
Central defensive midfielders Calvin Argument and Arie Hofhuis played a pivotal role in this game, forcing turnovers and initiating transitions, while their defensive-minded teammates Aeden McBain and Jesse Groth put the body on Lacombe's strikers. Keeper Rudge had suffered an injury at the beach the previous evening but showed no after effects as he was called upon early and consistently came up big.
Lacombe finally got on the board late in the first half to narrow the gap.  There was some slick ball play from Matteo Artiaga and Ash Habib to progress up the field; Habib finished with a through-pass to Naïm Tremblay, who deked the last remaining defender and picked his spot to restore the three-goal lead.  After the break, Arlo Kennedy ripped a left-foot shot to score the first goal of the second half.
This human-wildlife conflict ended with the Jasper boys hazing the Panthers with a golden 8-2 victory, perhaps proving that they actually are as good as they seem to think they are. Virtual celebrations were sent from team members whose prior summer holiday plans prevented them from making it to Cold Lake: Liam Danks, William Routledge, and Jaxen Ross.
As Coach Paco said after the game, "this group of kids doesn't need much advice, just some little tweaks here and there. They're unreal."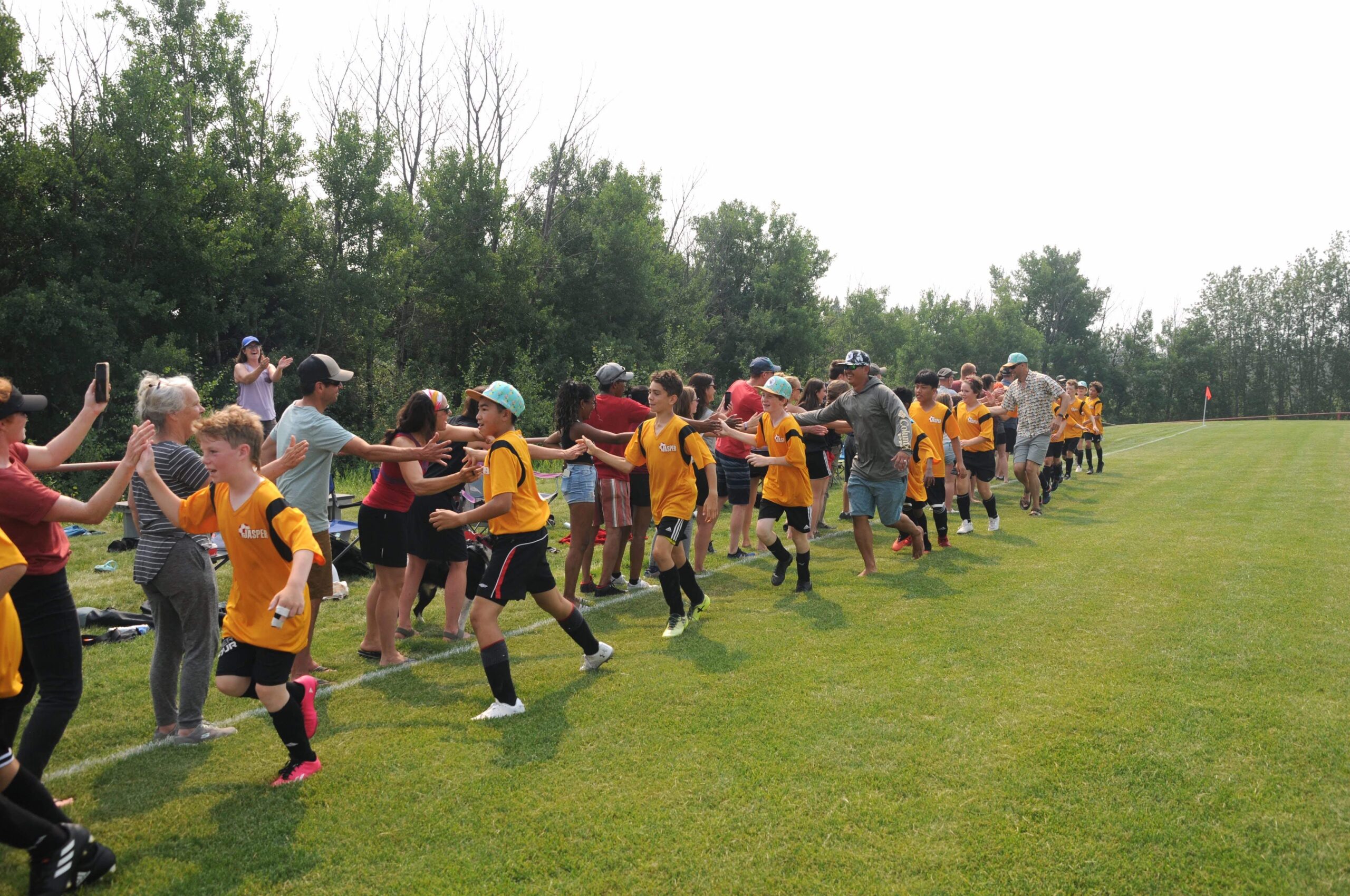 Stay tuned for the gold medal parade down Patricia Street. Well, maybe not. But if you see a GOAT around town with a medal around his neck this week, give him a fist bump.
---
Lucas Habib // info@thejasperlocal.com