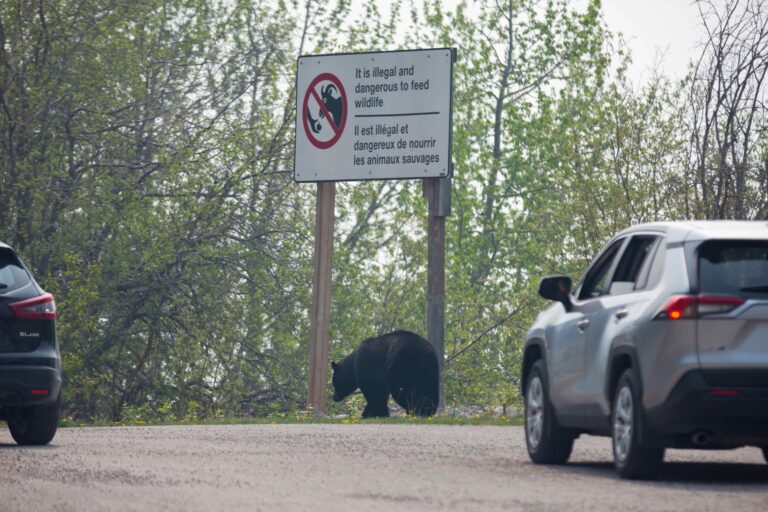 Friday, September 1, 2023
Visitor fined for enticing grizzly bears
A park visitor has been fined $1,500 for enticing and disturbing wildlife in Jasper National Park.
On June 15, Parks Canada dispatchers received a report of an individual throwing objects at a sow grizzly bear and her two cubs. The report stated the male was outside of his vehicle on the Maligne Lake Road.
A Parks Canada law enforcement specialist responded to the area. With help from the reporting witness, the warden was able to locate, and charge the offending individual under the National Parks Act.
Section 4 (1) (f) of the Canada National Parks Act states that no person shall "touch or feed wildlife in a park or entice wildlife that is in a park to approach by holding out or setting out decoys or any such devices, foodstuffs or bait of any kind."
On August 10 the individual appeared in Jasper Provincial Court. After hearing the case, the judge imposed a fine of $1,500 for the violation.
"It is illegal to feed, entice or disturb any wildlife in a national park," Parks Canada said in a subsequent statement. "Violators may be charged, be required to appear in court, and could pay fines up to $25,000."
According to the agency, bears which become comfortable around people and facilities are at a greater risk of being struck by vehicles or finding improperly stored food and garbage.
Parks Canada added that habituated and food-conditioned bears often frequent locations where people congregate. Bears often come into town for attractants, such as fruit trees.
"These bears become very difficult to manage and unfortunately, the result is often destroying the animal," the statement said. 
---
Bob Covey // bob@thejasperlocal.com