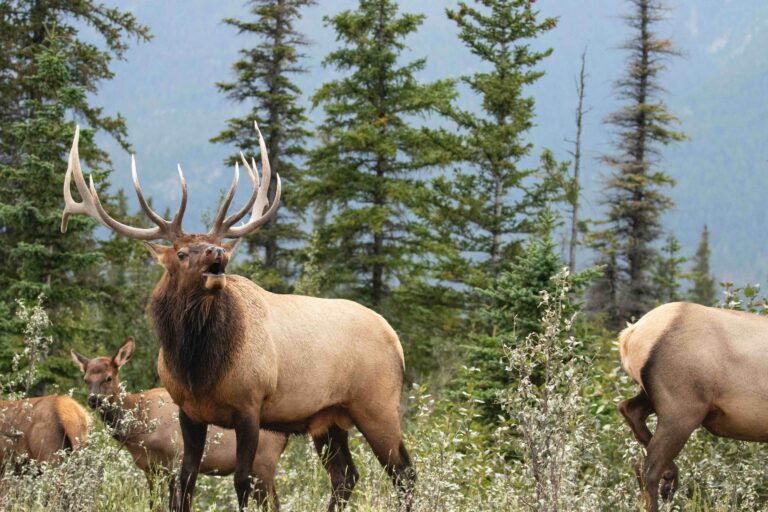 Thursday, September 21, 2023
Letter: Poor infrastructure management can cause physical harm to people and wildlife
Dear Editor,
I'm an ex-Jasperite/Hintonite. I grew up in the area in the 70s and 80s, and of course Jasper has a special place in my heart. Two years ago I moved back to Alberta to be closer to the grandkids and have settled in Cochrane.
I am a longtime photographer, and whenever I can, I pay a visit to my old spots in Jasper—the ones which today have become a "gong show," as the large influx of people and wildlife near the highways can cause serious traffic problems. On September 19, a well-habituated black bear (cinnamon phase) didn't mind one bit having cars completely surround it, blocking traffic flow while tourists snapped selfies just a few meters away!
This time of year is the elk rut, and people have learned that they can see this phenomenon right near some of the highways in Jasper National Park. This can lead to serious problems. On Monday, September 18, near the parking area at the Jasper airport, there were many photographers and videographers, including myself, trying to catch that magic moment (the spectacle of us jostling for best position would make for a good comedy show).
On this occasion there were four bulls running after each other (or more likely, away from the dominant bull). There was a big fight between two of the bigger bulls, a spectacle in itself. Like many other shooters, I wanted to record the event. I knew that there was a fence between us and the bulls, but when I tried to go around it I missed seeing the part of the fence that was rolled up, damaged and partly-covered by tall grass. The squares in the fence are fairly large—a shoe or boot can easily get caught in them, and as such, one of my feet did exactly that. Carrying a camera and long lens, it took all of my strength and agility to prevent a dangerous and embarrassing fall. But I kept to the task and moved on. It was only the next day when I went back to the area to look for the same bulls did I discover the association between elk and fences.
On this day, I watched two bulls across from the railway tracks, a distance from each other, bedded down, calmly chewing their tasty cud. The bigger of the two was periodically bugling, answered by another smaller bull, busy checking a group of cows. I approached the big bull at a safe distance. His bugle was not as loud and aggressive as the day before.
After a while the two calls resembled a lament. The first big bull got up at one point, nibbling at some grass. But the standing up did not last for more than two minutes, and it only got up once during the two hours I spent with them. There was no one else around, no cars parked along the highway (what luck!). Then I noticed he was limping. At first I thought his right, hind leg was damaged. But on reviewing my video I noticed that it was actually the upper part of its leg. No visible wound showing, just a big swollen upper leg. Dislocated? That's when I began thinking, "did it get its leg caught in the fence rolled up and hidden by the grass just as I did?" The two bulls were fighting near it! The other bedded-down bull never got up during the two hours I was observing them. It wasn't chewing the cud anymore and looked a bit distressed. Perhaps it was also hurt?
What is a damaged, rolled up fence, doing there? It was hiding in tall grass where elk are pasturing and battling it out for dominance. Half a day's work would have that fence removed or repaired. Common sense appears not to be too common in this case.
Respectfully,
Joe Campana, Cochrane, AB
---
Got beef with an issue in Jasper? Send your email to info@thejasperlocal.com