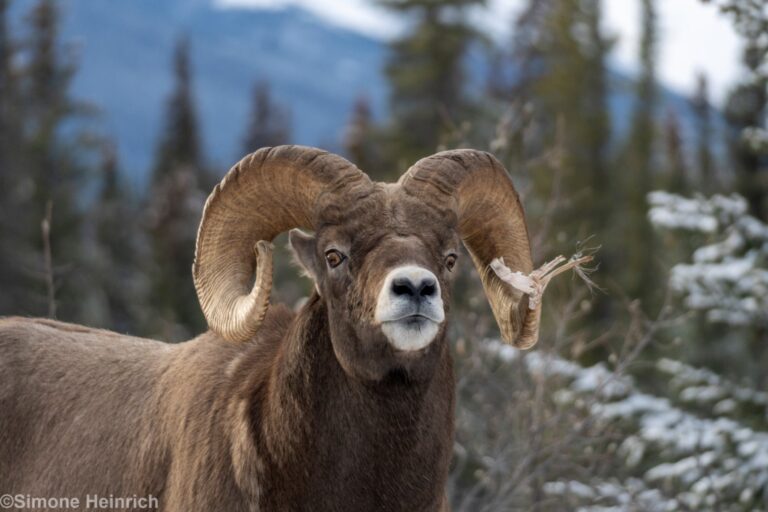 Friday, October 20, 2023
Decapitated sheep prompts poaching investigation
Parks Canada law enforcement wardens have initiated a poaching investigation after two bighorn sheep carcasses were discovered in Jasper National Park.
On Tuesday, October 17, wildlife officials and wardens responded to a visitor's report of a bighorn sheep's carcass found near Jasper Lake, off Highway 16, in the east part of Jasper National Park.
"The head had been removed," the agency said in a statement. "Parks Canada responded and discovered a second ram's carcass in the vicinity, also without its head."
Officials report that a poaching offence likely occurred between the hours of 4 p.m. on October 16 and 10 a.m. on October 17. They are asking the public for information.
"Parks Canada's Law Enforcement Branch is asking for the public's help in providing information about this incident that could lead to the identification of those responsible," the statement reads.
Wardens are specifically looking for vehicle dash camera footage from the Jasper Lake, Edna's Knoll or Talbot Lake areas on October 16 and 17. They are also asking the public to come forward with any information on suspicious persons or vehicles in this area and timeframe and "any information regarding two recently removed bighorn ram heads or horns."
Poaching is an offence under the Canada National Parks Act.
"Public information is a key component of investigations," the agency said.
If members of the public have any information Parks Canada is asking them to contact Jasper National Park Dispatch at 780 852 6155 or to email gardedeparcjasper-jasperwarden@pc.gc.ca
---
Bob Covey // bob@thejasperlocal.com