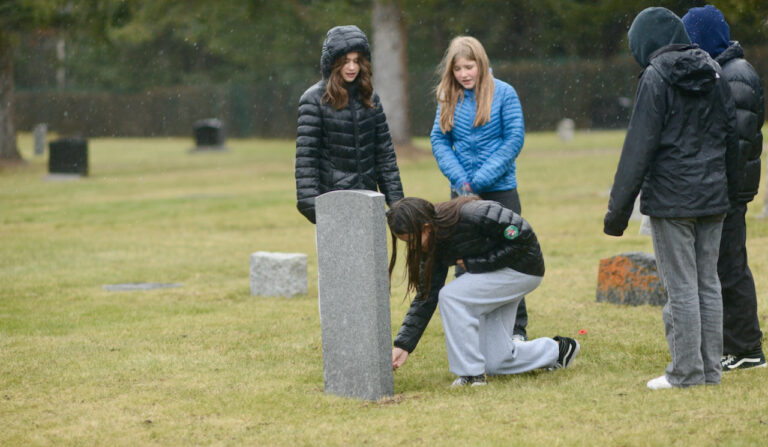 Tuesday, November 7, 2023
No Stone Left Alone connects students with veterans
Jasper students helped ensure that No Stone was Left Alone in Jasper's cemetery recently.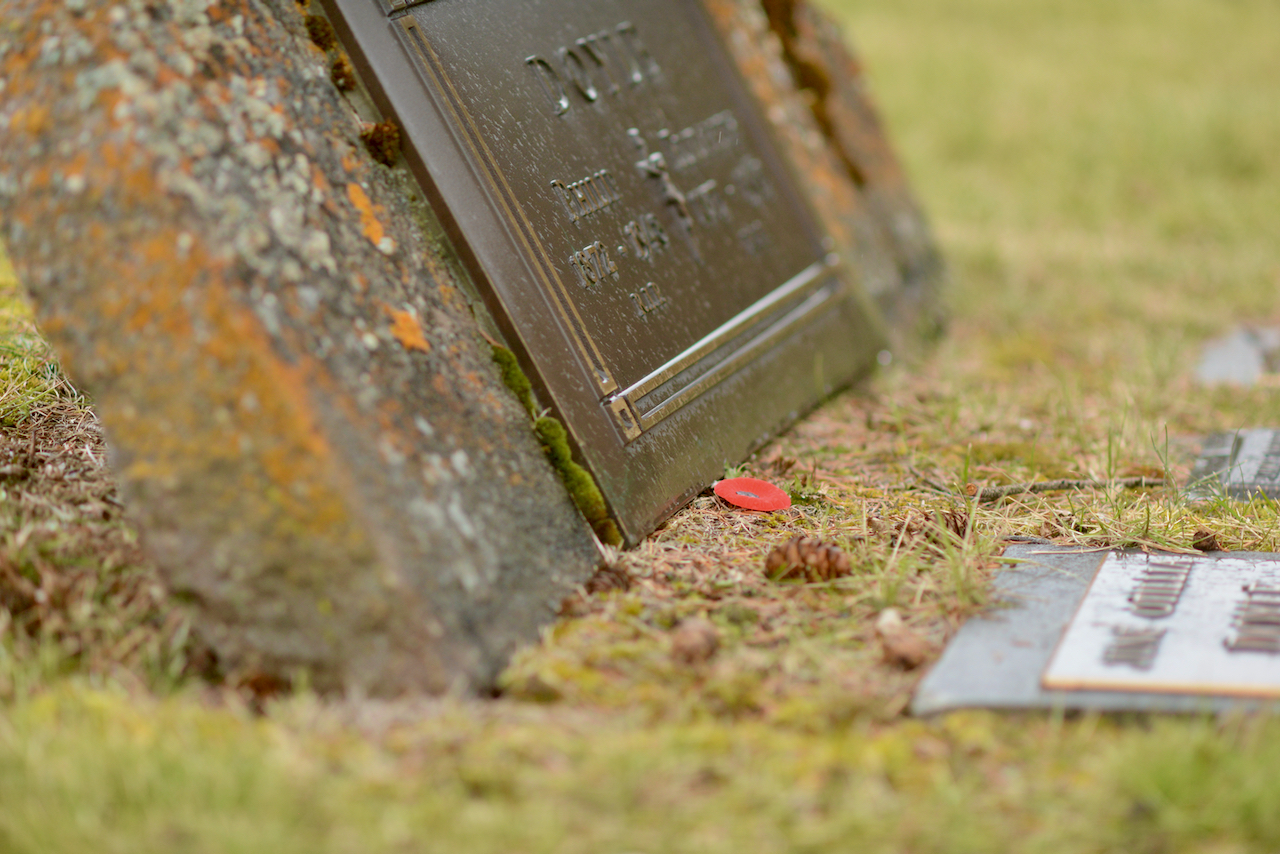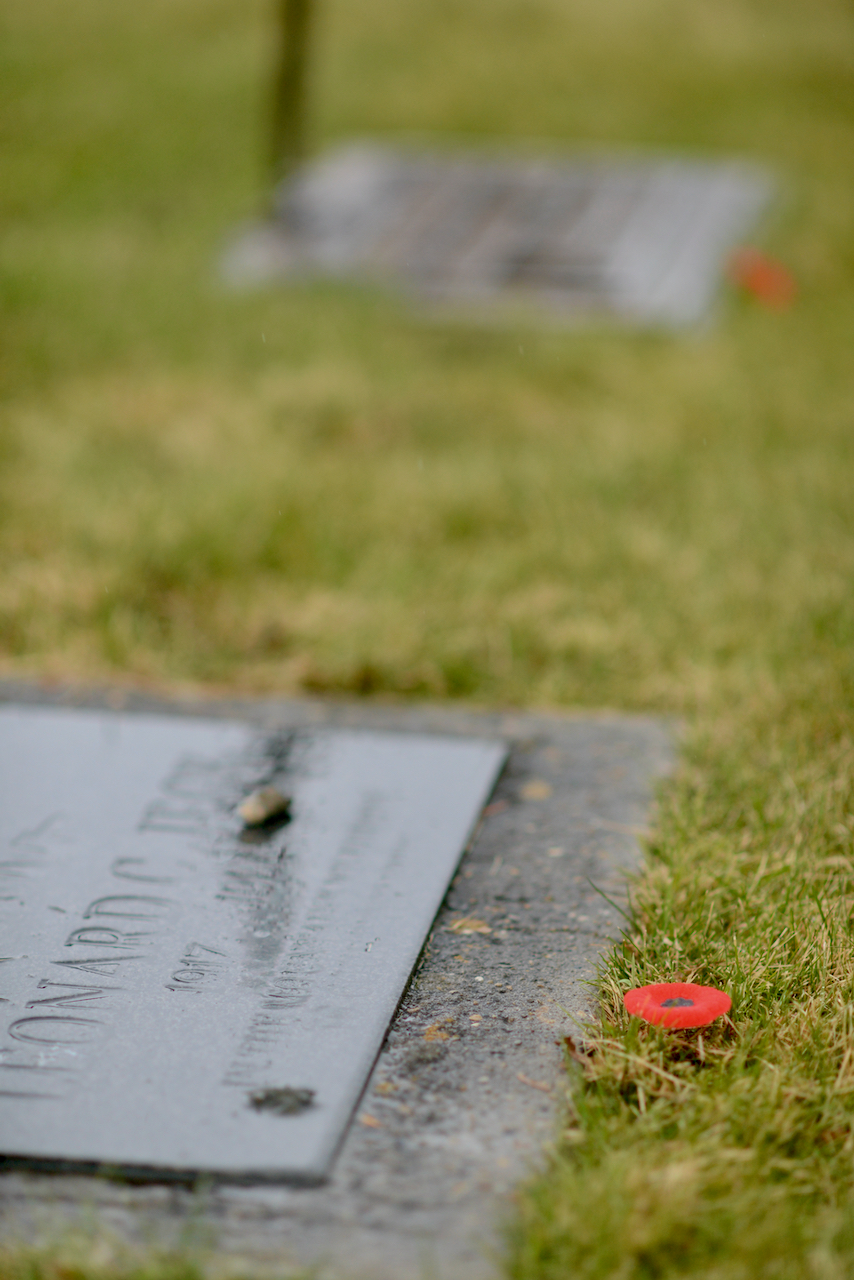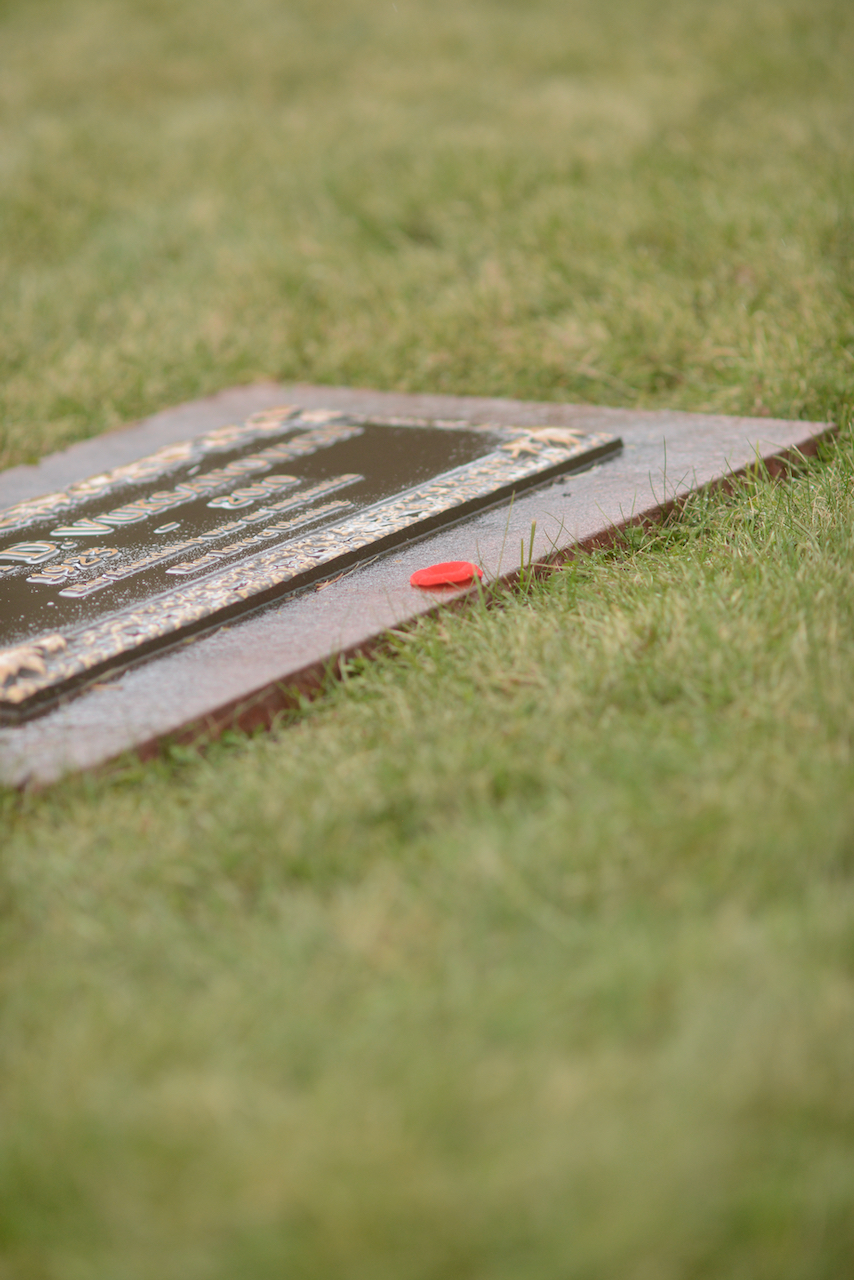 On November 7, with the help of Jasper's Royal Canadian Legion, more than three dozen young people from Jasper Jr./Sr. High School helped keep alive the memories of men and women who served their country in uniform.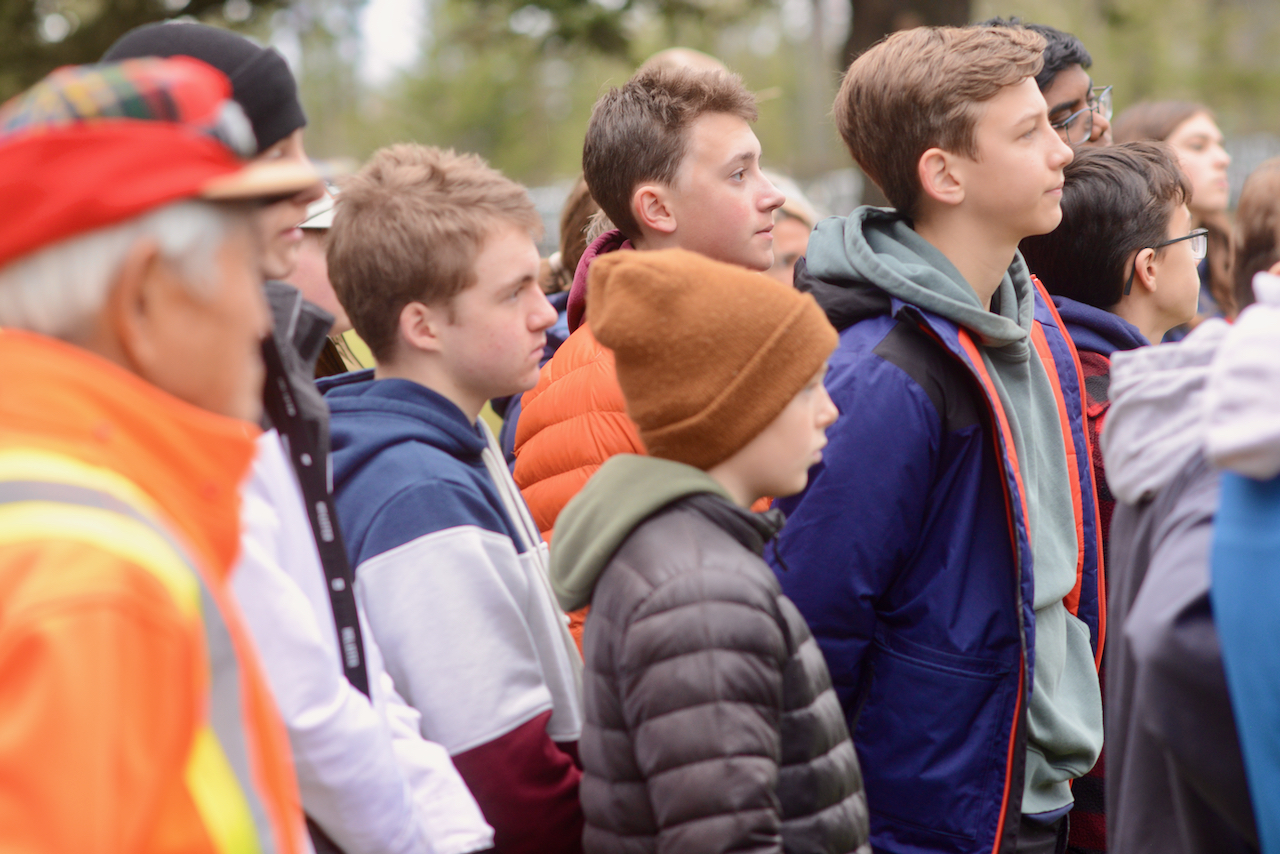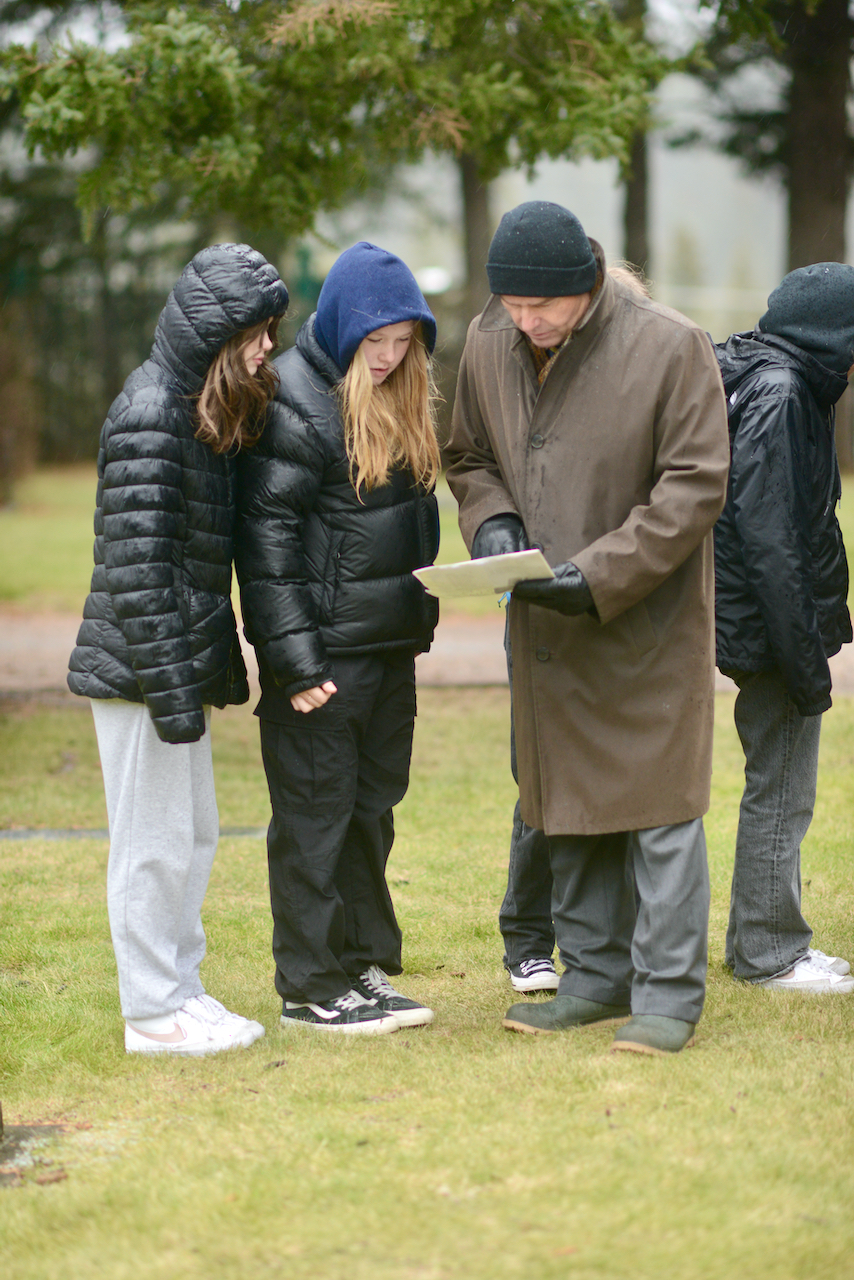 The No Stone Left Alone program honours Canada's veterans by facilitating a unique remembrance ceremony. Students help seek out the headstones of Canada's fallen and place a poppy in their honour. The act is a symbolic gesture for a peaceful future, said Sgt. Greg Key, from the Jasper Legion.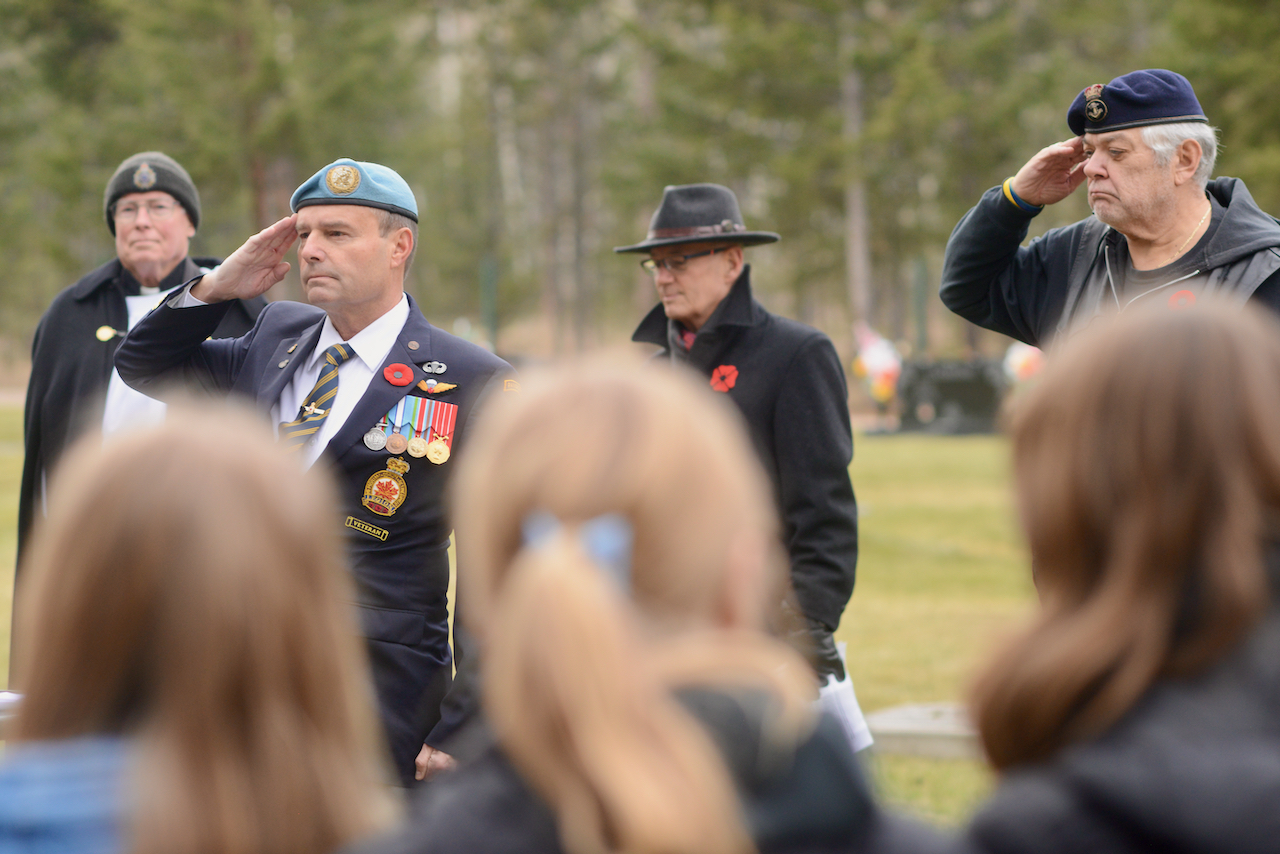 NSLA started 13 years ago, in 2010. Jasper started taking part in 2011. Mayor Richard Ireland noted Jasper was the second community in Canada to take part in the proud tradition.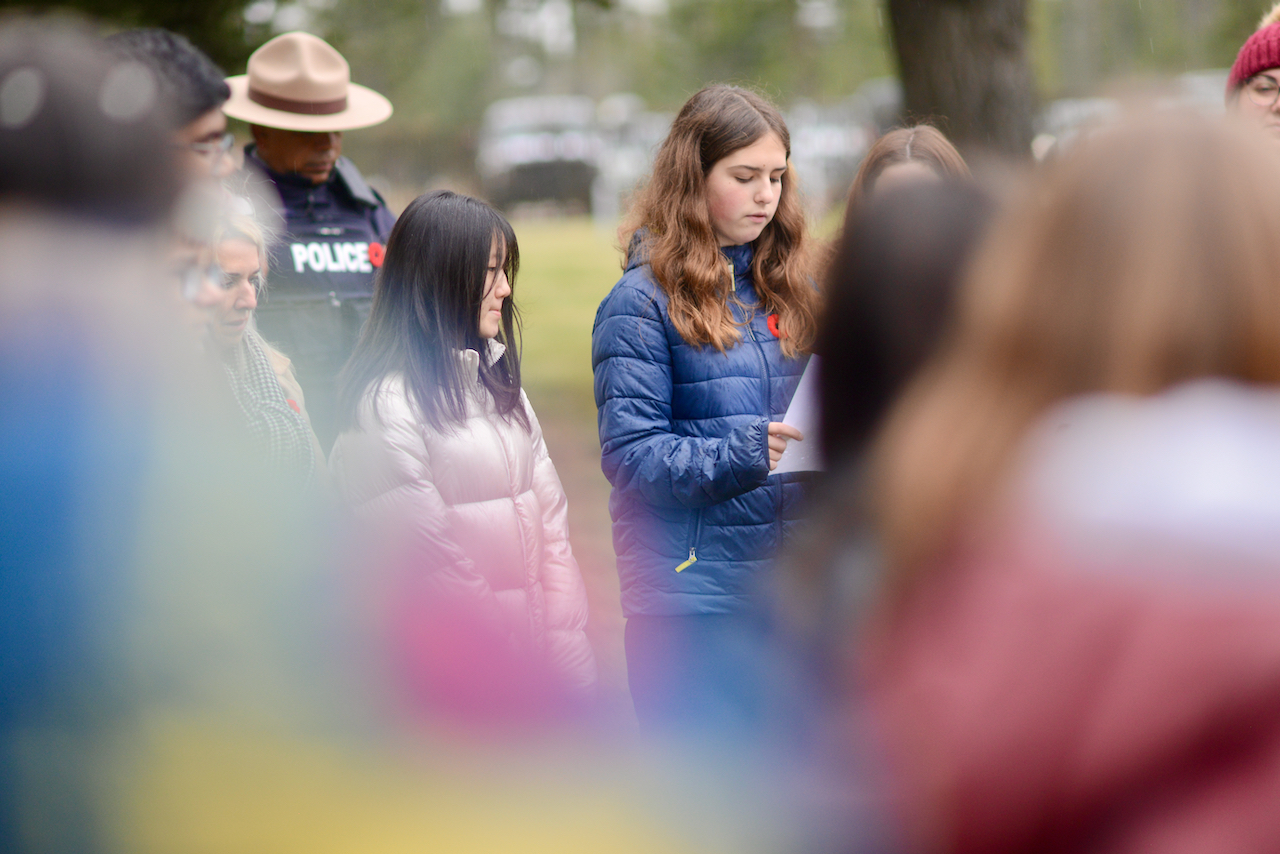 "This is about honouring and respecting veterans, but it's also about you," Ireland told the assembled group of students. "Students your age have been determined to be the best gateway to pass on the importance of remembrance."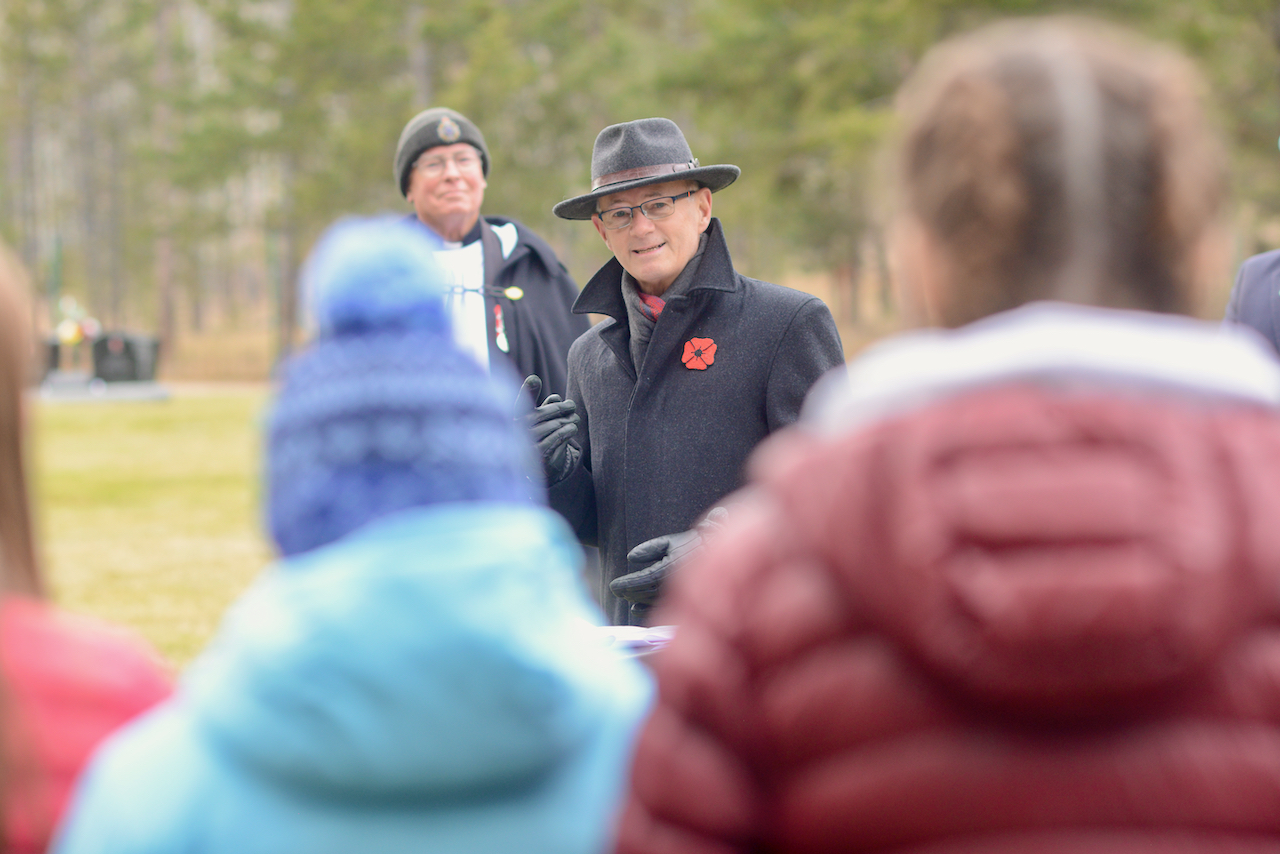 Annie-Rose Keelan-Crabbe was one of the Grade 8 students who took part. She and her peers used a map of the Jasper cemetery to identify the headstones of men and women and mark them with a poppy. Despite the cold front that blew in during the event, the 13-year-old said the experience was valuable and interesting.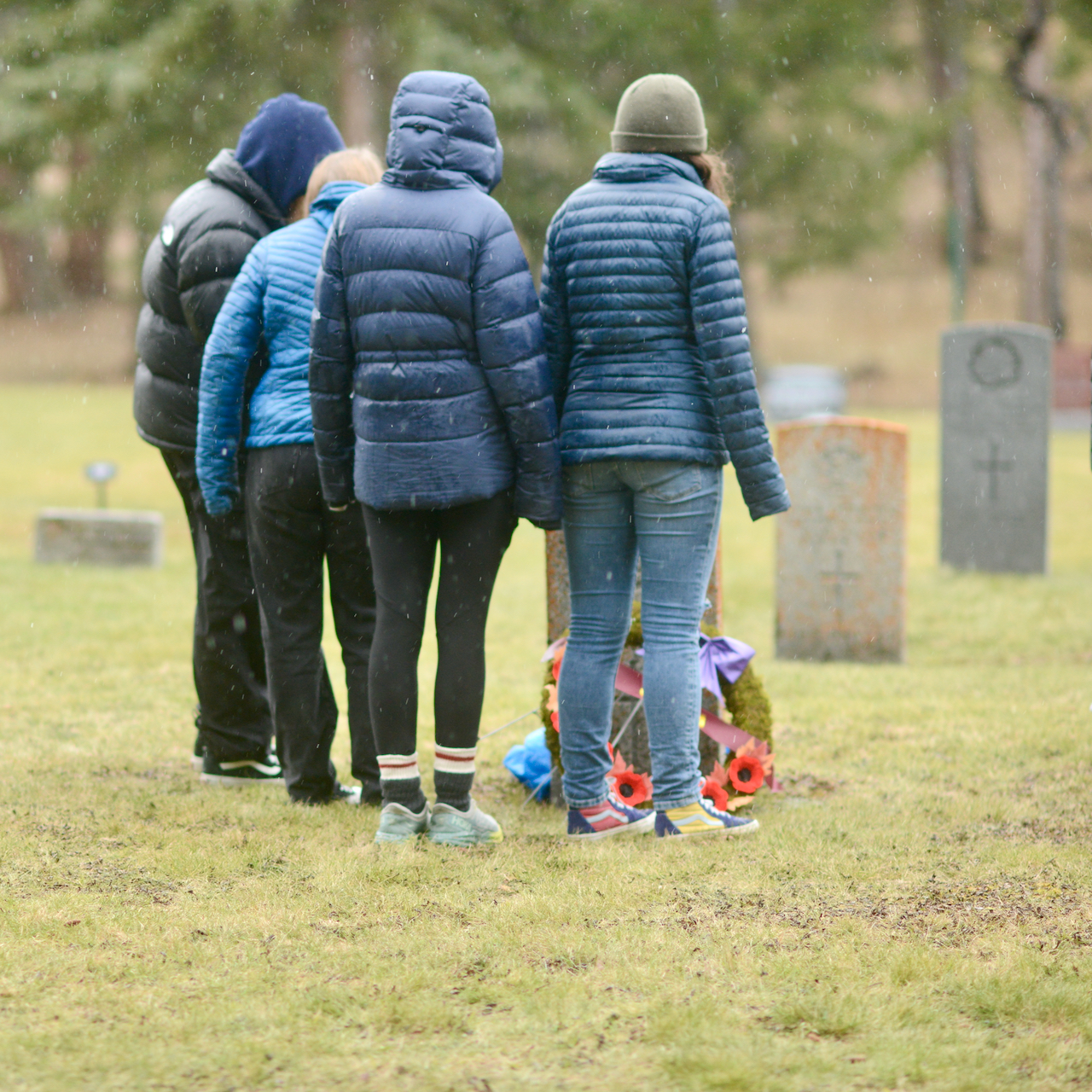 "I think it's important to honour all the people who fought in the war and give our respect to the veterans," Keelan-Crabbe said.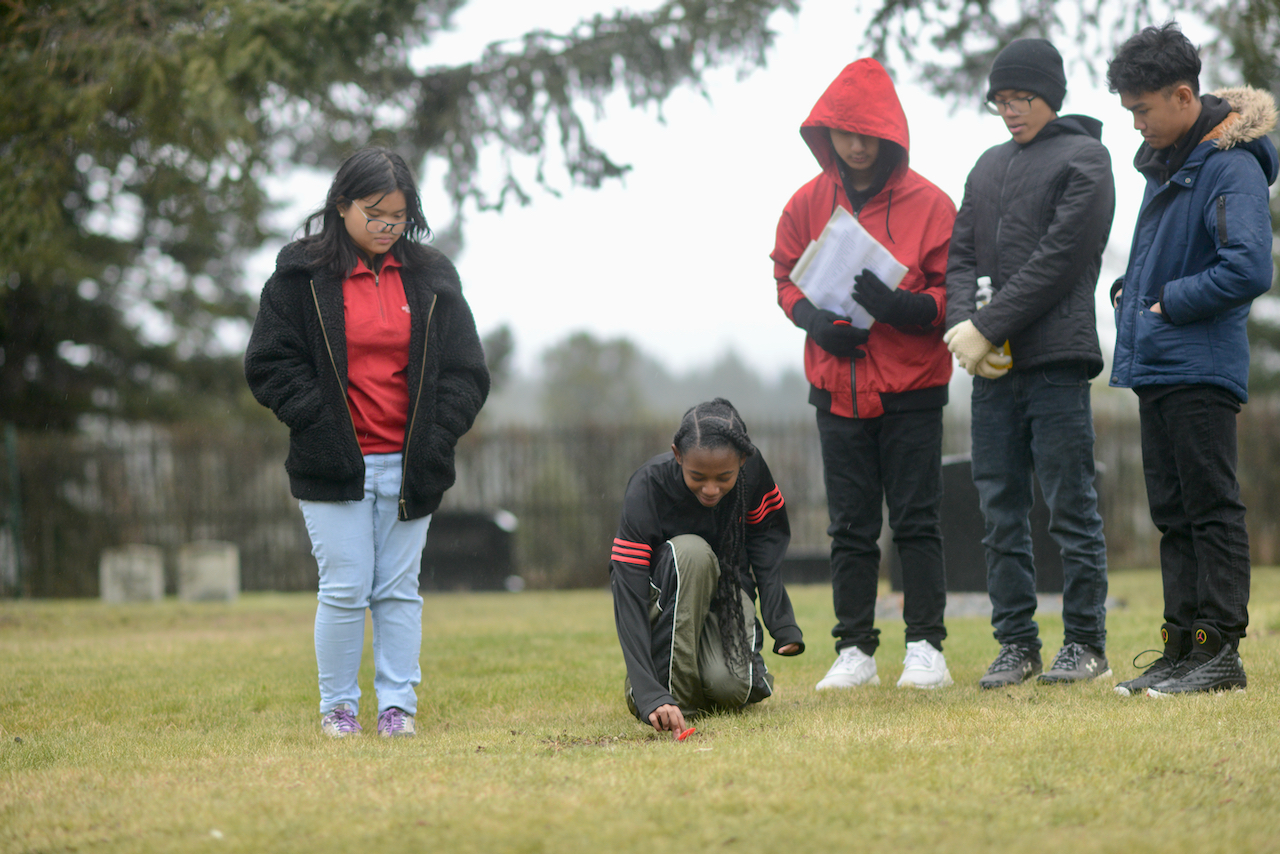 The event's Sergeant at Arms, D.J. Klymchuk, who spent time in the Royal Canadian Navy, recited the Act of Remembrance; Padre David Prowse also addressed the students.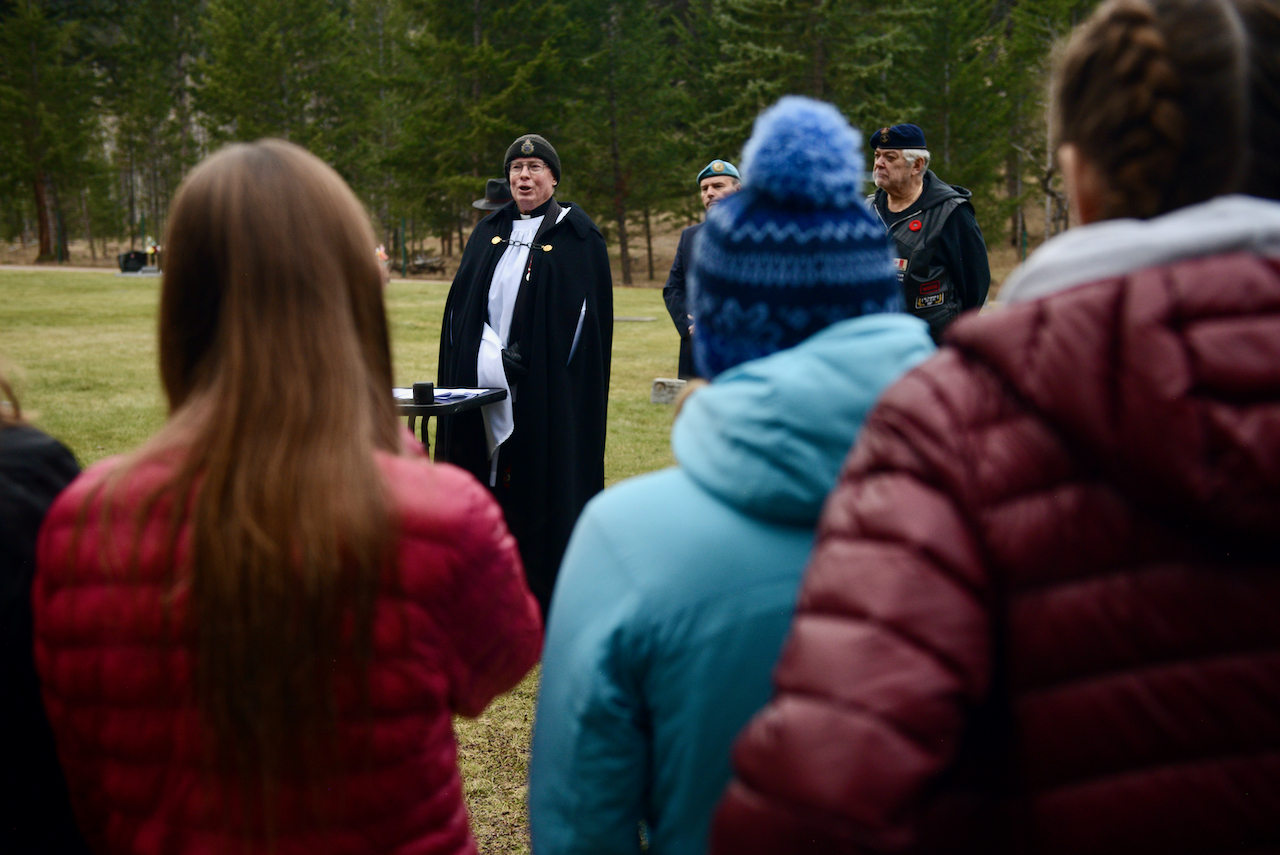 Retired Warrant Officer and Jasper Legion ambassador, Keith Henderson, lay a wreath at the gravestone of Flying Officer James "Jimmy" Robinson, one of the 143 men and women who served their country in uniform and whose final resting place is in the Jasper Cemetery.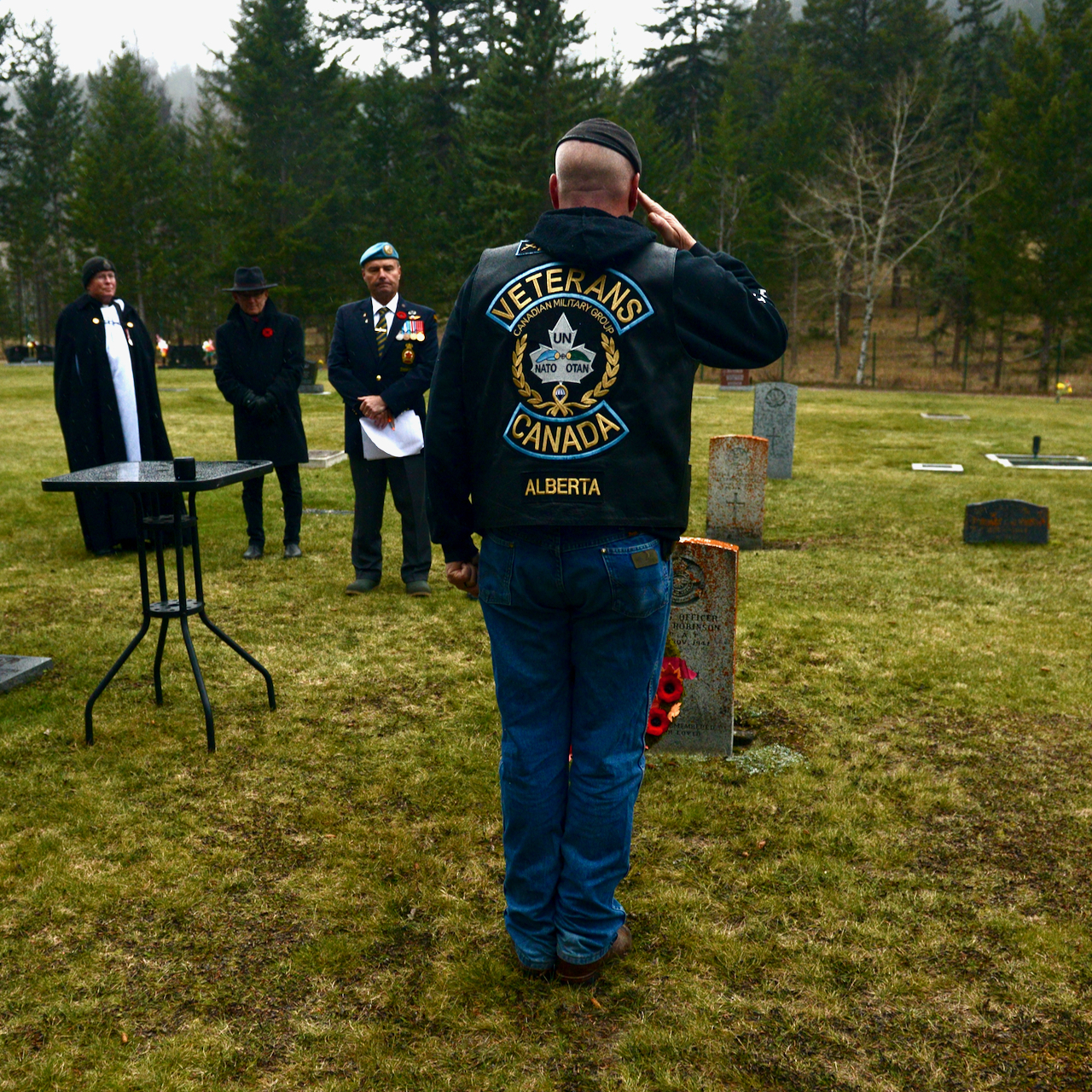 "You are keeping these memories alive," said Key, who did peacekeeping tours in Cypress and Bosnia.
The No Stone Left Alone ceremony is part of the 2023 Jasper Veterans' Festival. The third annual veterans appreciation event takes place November 2-12.
---
Bob Covey // bob@thejasperlocal.com