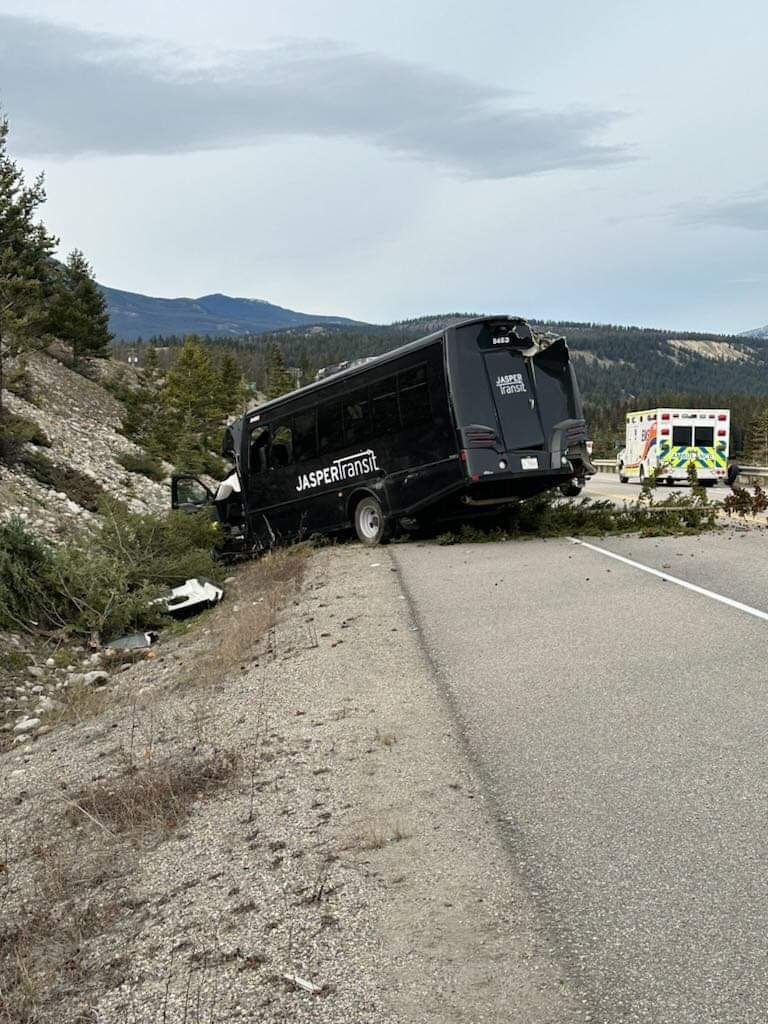 Monday, November 20, 2023
Driver not at fault in bus crash
The driver of a Jasper Transit bus that was involved in an accident was determined to not be at fault, investigators say.
At approximately 3 p.m. on Sunday, October 29, a 24-passenger Ford SuperDuty transit bus crashed on Highway 16 eastbound approximately two kilometres from the Jasper townsite.
The bus is operated by Pacific West Transit (PWT) on behalf of the Municipality of Jasper's nascent public transit service, Jasper Transit. 
The Municipality of Jasper's CAO, Bill Given, said the investigation into the incident concluded that all appropriate safety procedures were taken.
"The finding was that there was no signs of actions that the driver took that caused the accident," Given said.
Jasper RCMP confirmed the completion of their investigation into the incident. Constable Chris McSavage said no charges were laid as a result of the collision.
There were no passengers on the bus when the accident took place. The driver was released from hospital the same day. Cst. McSavage said there were no injuries.
Respecting privacy concerns, no other details will be forthcoming, Given said. 
---