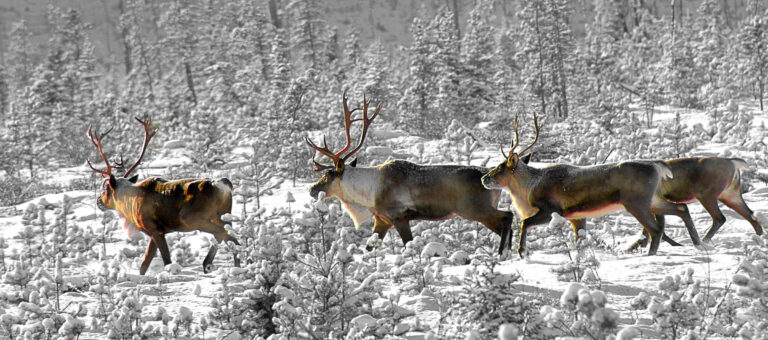 Friday, September 3, 2021
Metis group to file injunction to stop caribou habitat clearcut
A Grande Cache Metis organization is preparing to seek a prohibitory injunction to halt a Hinton-based logging company's planned harvest of 3,500 hectares of critical caribou habitat.
The Mountain Metis Nation Association, an umbrella organization of the Metis Nation of Alberta, says the Moon Creek Forest Harvest Plan (FHP) submitted by the Hinton/Edson division of West Fraser as directed by the Government of Alberta flies in the face of the province's caribou recovery goals.
"Caribou can't speak on their own behalf," said Mountain Metis president Alvin Findlay. "Somebody has to."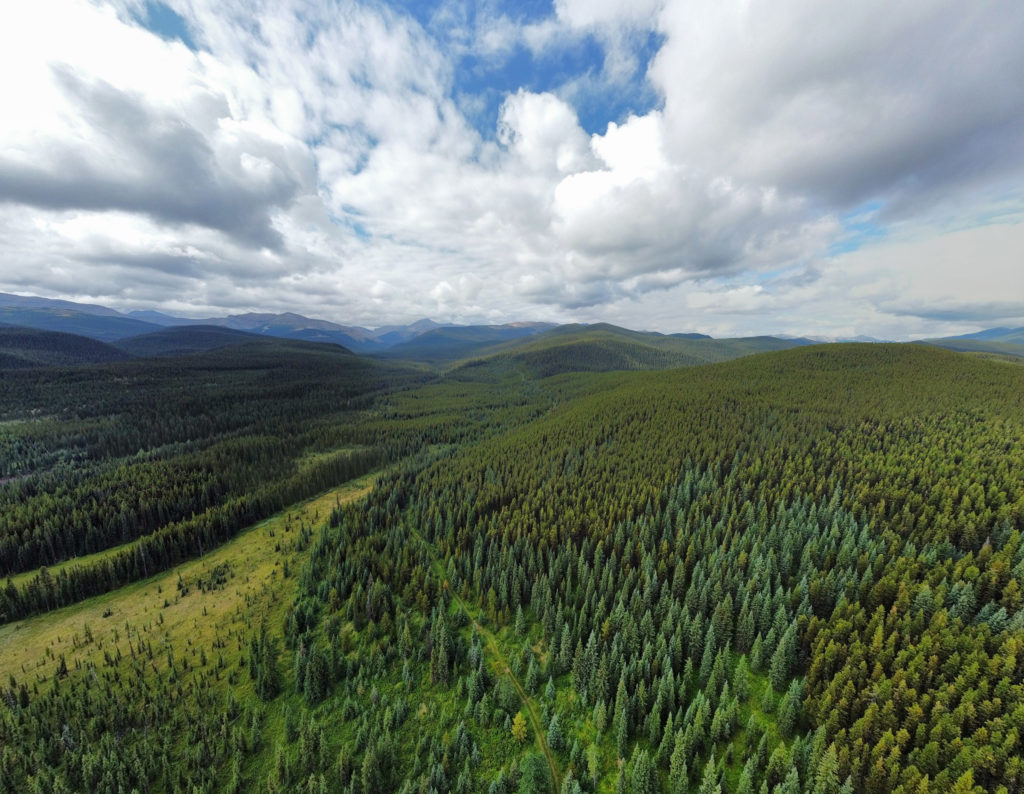 West Fraser's plans to clearcut 54 cutblocks of old growth forest which overlap designated habitat of threatened A La Peche caribou were first brought to light by concerned trappers in the Berland River/Moon Creek area near Grande Cache. Former fish and wildlife officer Shane Ramstead said the Moon Creek harvest will undermine expensive caribou recovery efforts, including Alberta's controversial wolf cull.
"I challenge anybody to say that after logging there will be any caribou left in the area," Ramstead said.
In an emailed response to questions about the proposed harvest, the Ministry of Agriculture and Forestry said Forest Harvesting Plans are designed and reviewed by the Government of Alberta and so have considered the impacts of harvesting on non-timber values, like caribou conservation and recovery.
"Timber harvesting within caribou areas can be accomplished to support range protection/recovery while supporting economic activity," said Mackenzie Blyth, press secretary for the ministry.
The area in question represents only six per cent of West Fraser's Forest Management Agreement (FMA). Asked why they couldn't log in an area that doesn't overlap with caribou habitat, a West Fraser spokesperson said the company has been directed by government to operate in a specific area until the Berland Sub-Regional Taskforce on caribou recovery completes its work.
"The province's direction to operate in these areas is intended as an interim measure to allow harvesting and protect jobs and caribou while the Taskforce completes its work," the spokesperson said.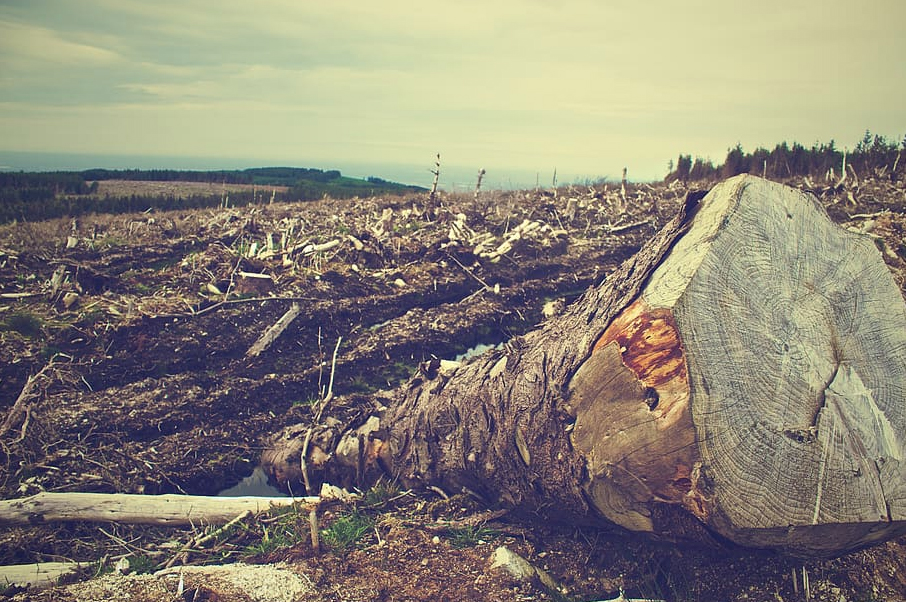 Findlay, whose family has a 250-year history in the Rocky Mountains, doesn't buy it.
"There's no job loss if this clearcut is to be stopped," he said. "Stopping this doesn't impact West Fraser at all."
On the other hand, going ahead with the harvest will have a big impact on local communities, says Grande Cache resident Hilda Hallock. Hallock grew up near Grande Cache; her family has hunted and trapped in the area for generations. As a result of the province's killing of moose and elk to produce wolf bait that they subsequently lace with strychnine, Hallock has seen the local ungulate population dwindle.
"Hunting's not what it used to be," she said. "The government went to such great efforts to try to protect these caribou, for them to be ok with West Fraser logging it just baffles me."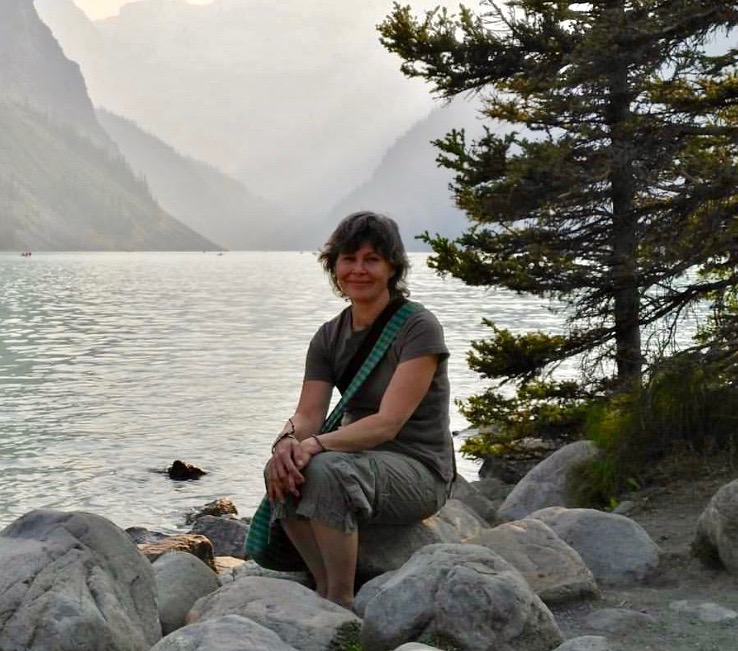 The Aseniwuche Winewak Nation, who the company is claiming has no site-specific objections to the plan, clarified that they feel that further development within the caribou zone without a range plan could have serious and irreparable impacts to the caribou. The AWN did say their radio collar data shows the Moon Creek area isn't frequented by caribou but Ramstead disputes that claim, noting that only a handful of A La Peche caribou are even collared.
"Surely to gosh you cannot infer that there's no caribou in a certain place or that they're not utilizing range because of that modelling," Ramstead said.
Moreover, the AWN doesn't represent all of the local stakeholders, Ramstead pointed out. The Mountain Metis, in particular, do not agree with AWN's position, and noted that West Fraser's August 19 open house to share information about the proposed logging project was late-coming and ultimately, unsatisfactory.
"The consultation process needs to change," said Kristina Hallock, executive director of the Mountain Metis. "West Fraser and the province should be consulting with the community as a whole, regardless of political affiliation."
Even though West Fraser said the company has been developing its harvest plan since the summer of 2018 and initiated consultation with local communities and stakeholders in 2019/20, Hallock said most community members she talked to hadn't heard about the project until concerns about the threatened caribou herd were making the rounds on social media.
"The fact that it's happening so soon is scary," she said.
The plan is still in the review process, according to the Minister's office, but if it meets all the criteria set out by the GOA in 2018, it will be approved. West Fraser has said the harvest operations are planned for September.
Hilda Hallock is not anti-logging. She understands the need for a working forest, but more important, she said, is a healthy forest.
"I live in a house made out of lumber but there are sustainable ways of doing things."
West Yellowhead MLA Martin Long is the chair of the sub-regional taskforce which has yet to produce any recommendations. Long's office told The Jasper Local that due to the current COVID situation, the MLA has been in emergency caucus meetings and has been unavailable.
In the meantime, Findlay and the Mountain Metis know that time is of the essence, which is why they are prepared to use their limited resources to take the Government of Alberta to court.
"Our lawyer has been instructed to proceed with an injunction," Findlay said. "In the interim I would ask Albertans to contact the MLA and the Minister of Environment and say 'let's wait until the caribou task force is completed with their recommendations before we go ahead and clearcut.'"
---
Bob Covey //thejasperlocal@gmail.com