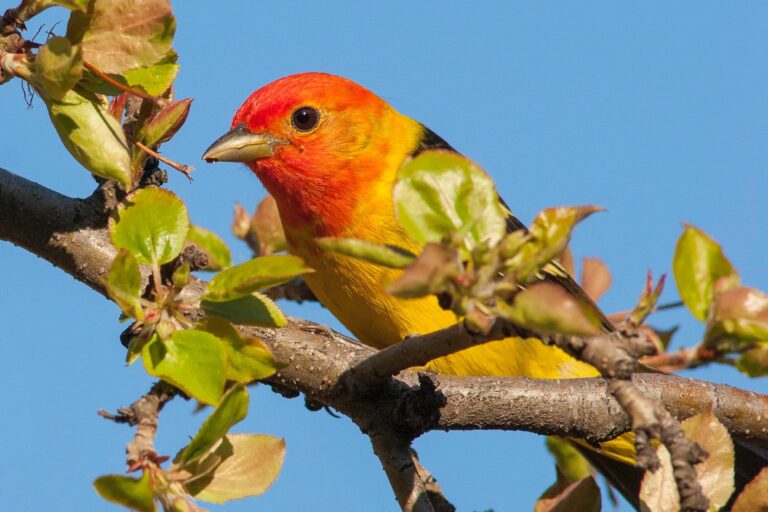 Wednesday, April 26, 2023
Animals on the move: migrants and vagrants in the world of wildlife
"Hold on!" the pilot yelled.
We had been surveying arctic caribou from a Dehavilland Beaver (often referred to as the best bush plane ever built).
This particular aircraft's "tundra tires" allowed its pilot to land just about anywhere, but our makeshift landing strip would be a real test. The ridgetop we planned to have lunch on was sandy; touching down, we veered off course. The pilot hit the throttle, pulled back on the controls and tried to rise above the large rock that was now directly in our path. The maneuver was in vain—we hit hard and abruptly lost one our tail flaps. After flying like a drunken moth for a few hundred metres, we re-landed on a piece of flat tundra, with no further damage to the machine (or ourselves).
---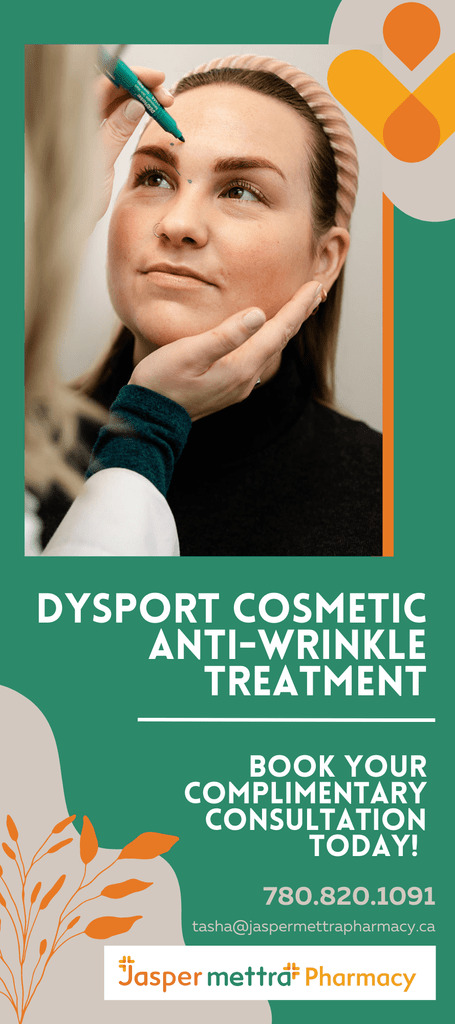 ---
"Well, that could have been a lot worse," the pilot said, as we looked at each other nervously.
In the end we had to wait almost 12 hours before another plane could be sent to fetch us—not the most auspicious start to our lunch break. However, the rough landing resulted in a front row seat to the most impressive migration I had ever seen.
Eastern promises
It was spring. Where we were in Nunavut, it was about minus-10 degrees Celsius. We relaxed on a sunny hilltop, facing into a gentle breeze while we ate and waited for our rescue. From our vantage point over the otherwise flat tundra we watched as approximately 1,000 caribou made their way past, slowly walking east. It was the final stages of the annual migration to the Qamanirjuaq calving grounds. All through the day, caribou walked past; we must have watched more than 10,000 of them. But the Qamanirjuaq caribou population at that time numbered between 200,000 and 300,000. Despite the awesome sight, we later realized we were only looking at a small fraction of the total herd.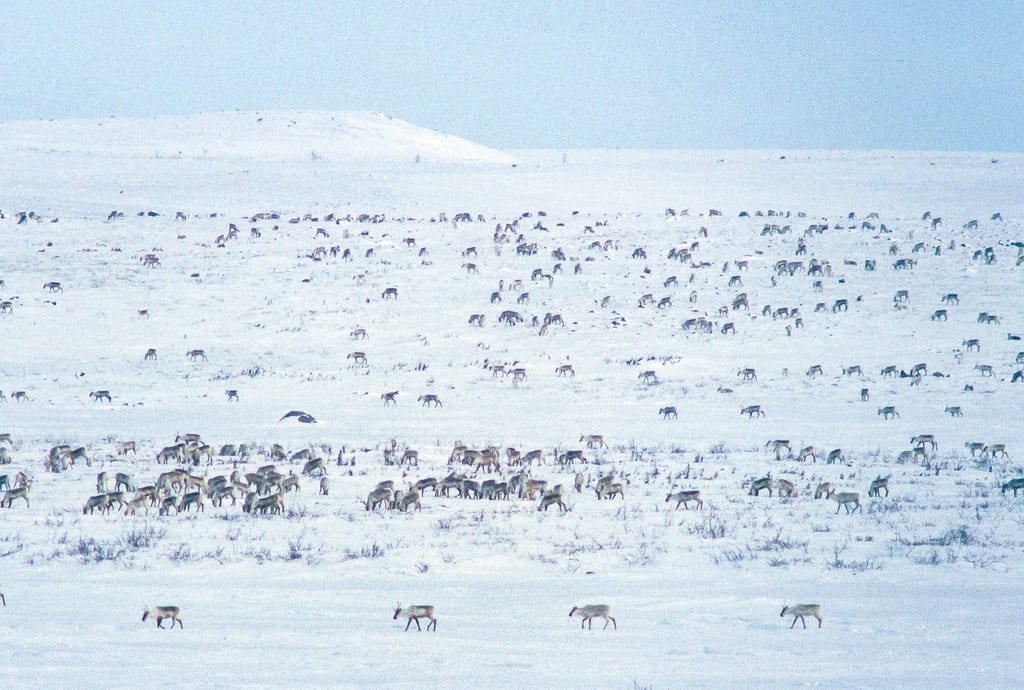 Birds of a feather
Not all migrations are that epic, but most of us witness even larger migrations, twice a year: the spring and fall migrations of birds. What Jasperite does not look forward to the loud honks of Canada geese returning to Lac Beauvert, or to the frenetic buzzing of Rufous hummingbirds returning to the town's myriad flower beds?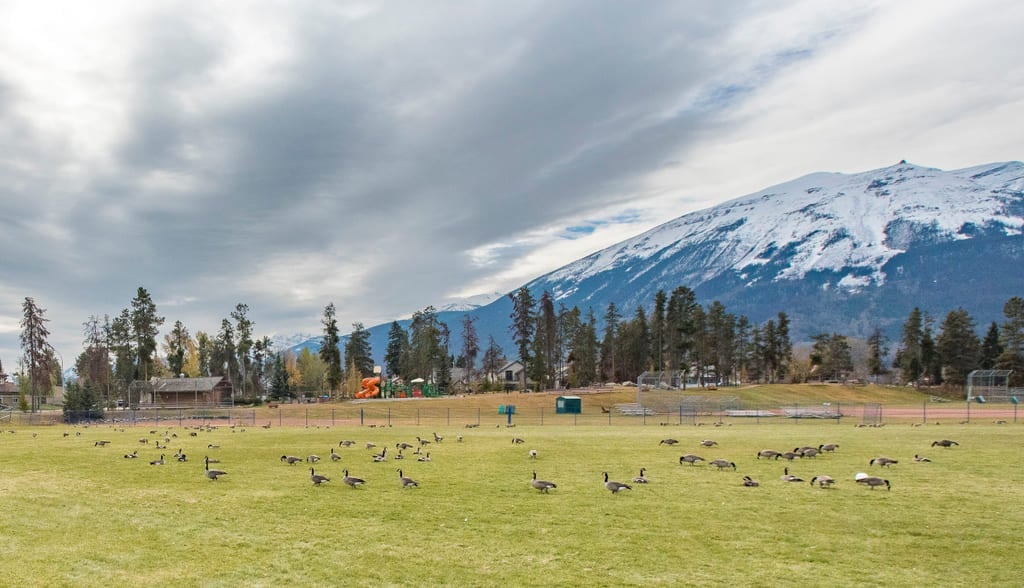 Recent estimates put the total world bird population at about 50 billion individuals. About 40 per cent of those birds migrate, so globally, we're looking at something like 20 billion migratory birds. The vast majority of these birds breed in the northern hemisphere and winter in the south.
Migration motivation
So why do they do it? In the case of barren-ground caribou, they migrate north to their calving grounds to get away from wolves, which have to stop and dig dens for their pups. Birds, on the other hand, fly south to escape winter and its attendant harsh temperatures and meagre food resources. Why don't the birds just stay south where it's warm? Good questions. The answer is that birds are taking advantage of the huge bounty of food available during northern summers. At the equator, there are 12 hours of daylight year-round, but in the far north that daylight increases to 24 hours in the summer, with a corresponding increase in photosynthesis and therefore bird food. Simply put, birds that migrate north can feed more young than birds that stay south. I can attest to the supply of bird food in the arctic—the sheer quantity of mosquitoes has to be seen to be believed!
---
---
Jasper jewels
During springtime in Jasper, one of the first migrants locals look forward to seeing is the mountain bluebird. The males, with their dazzling sky-blue plumage, really stand out against the straw-coloured grasslands that they prefer. A few bluebirds breed in Jasper, but many continue northwards. Check out Buffalo Prairie or the Jasper airstrip anytime in April or May to get a peek at migrant bluebirds.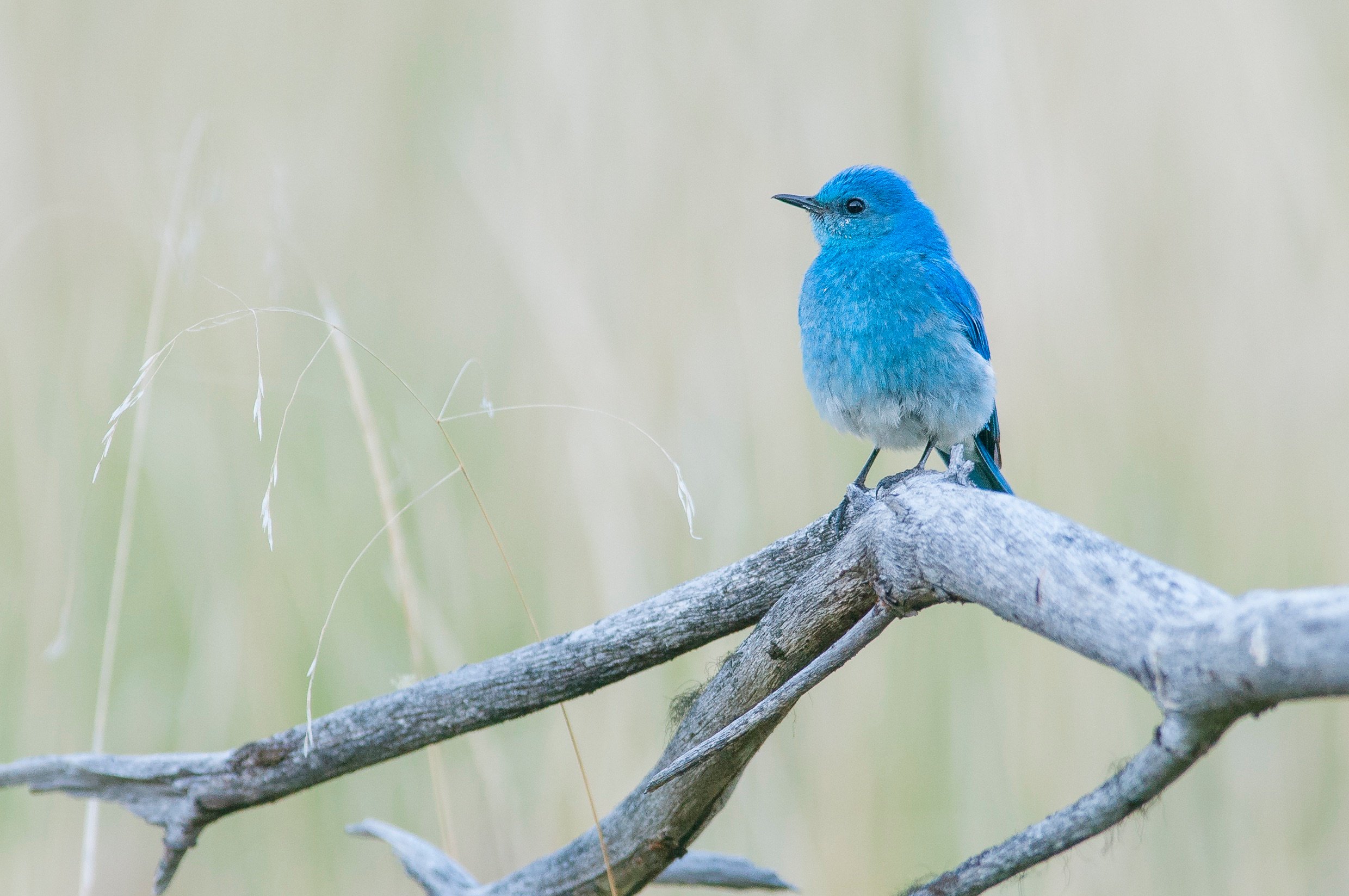 White-crowned sparrows are another early migrant. Many of these handsome songbirds are heading to the northern reaches of the boreal forest, but a few will breed in the mountains. These sparrows mostly forage on the ground, so look for them at the base of bushes while they search for insects and seeds (or listen for their signature song: "I wanna go wee wee now").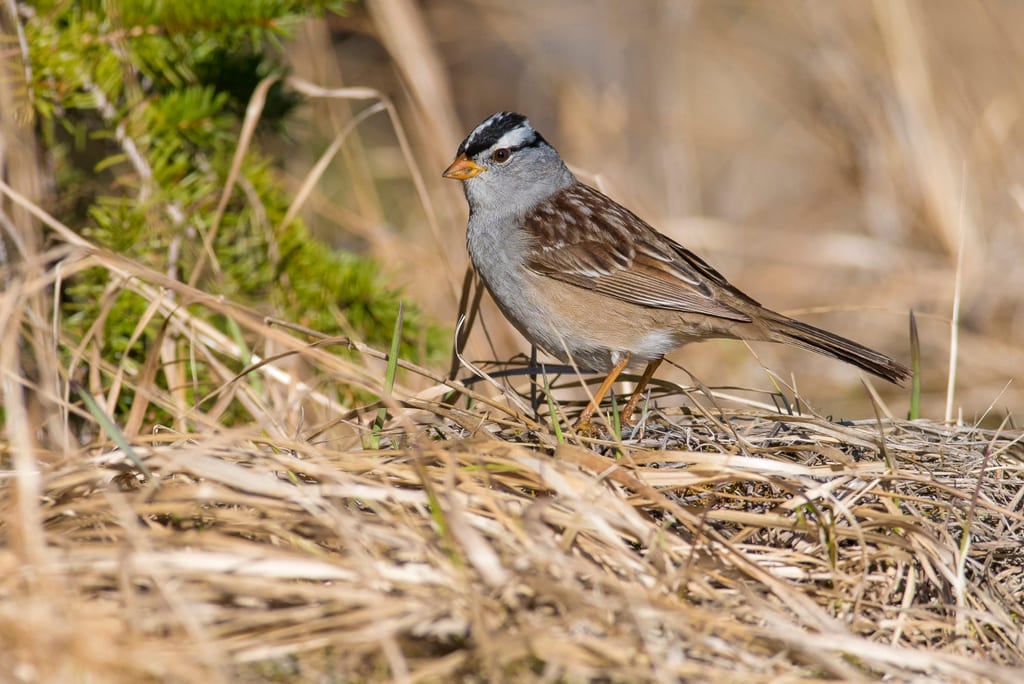 Another eagerly-anticipated spring bird arrival in Jasper is the western tanager. The males rival tropical parrots with their brilliant yellow, orange and black plumage (the females are a less-spectacular greenish yellow). Tanagers cruise through Jasper slightly later in the spring; they are headed to the boreal forest to breed. We generally only see them for a couple of weeks.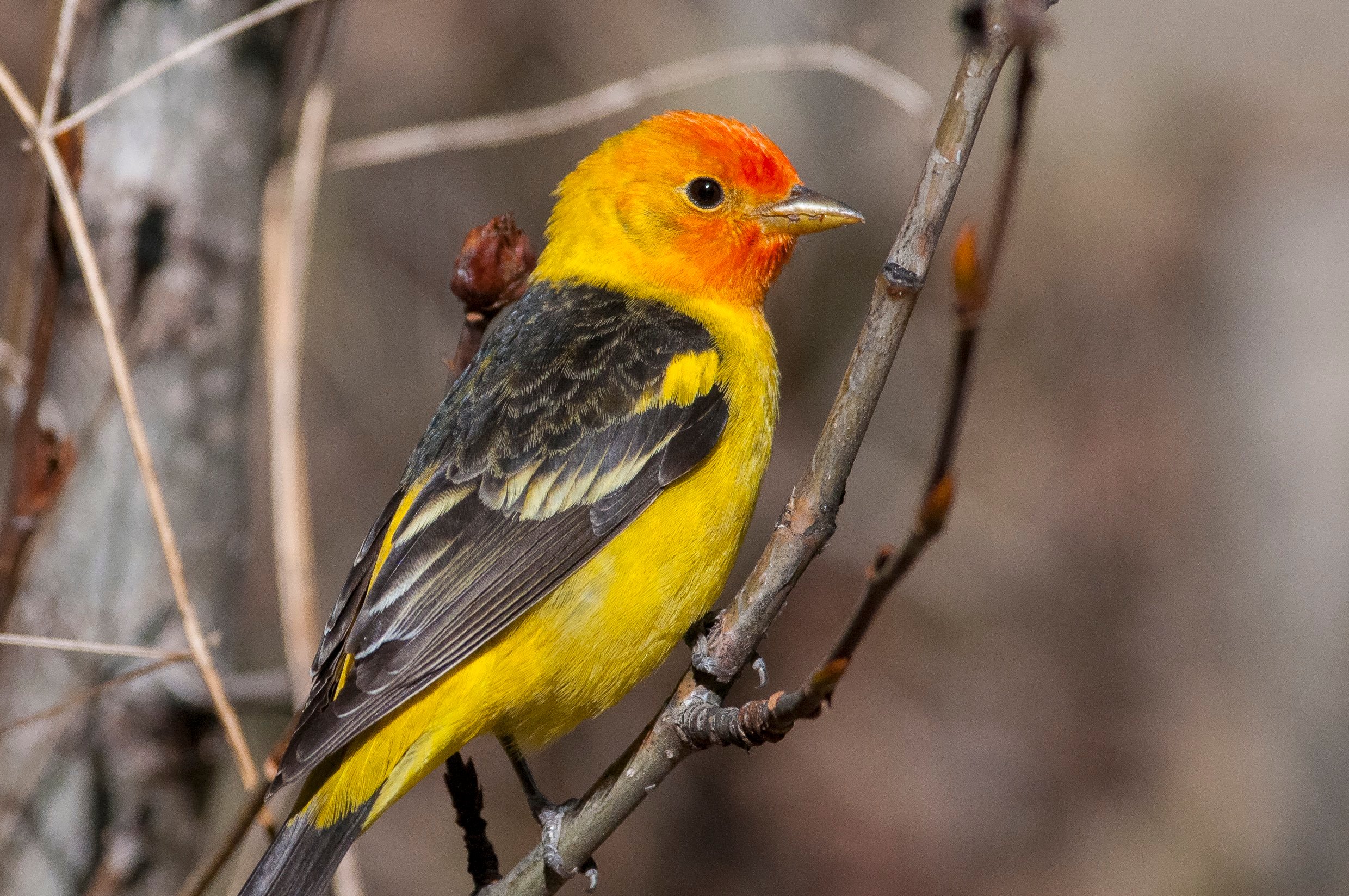 Internal iMaps
But how do birds find their way? Birds don't just fly generally north and south, they navigate long distances, to very specific locations—for both their breeding and wintering grounds. The mysteries of avian migration have been studied for decades, and the short answer is admittedly dissatisfying: they navigate in a variety of ways, i.e., individual birds use different navigational methods, at different stages of their journey.
To guide them, birds will use landmarks (stars, the sun) and they'll use their sense of smell. But perhaps their most intriguing navigational technique is to make use of the earth's magnetic field. Researchers have discovered that birds can use magnetic inclination to know when they're in the right general area, and then use their other senses and landmarks to navigate to their precise destination. Scientists aren't sure how birds sense magnetism, but careful experimentation has shown that they do. This technique does occasionally let them down—because the earth's magnetic field is not static and the poles move around, even minor changes to the magnetic field (including changes caused by humans) can confuse birds.
Vagrant violations
These variations to the earth's magnetic fields—and other factors—can cause what are known in the avian world as vagrants: birds showing up in unusual places. Avian vagrants have appeared a number of times in Jasper. In 2020, a Eurasian widgeon landed at Mildred Lake; and also in 2020 a Sabine's gull spent a few days at Maligne Lake (Sabine's gulls breed in the high arctic, and normally migrate down the west coast of B.C.)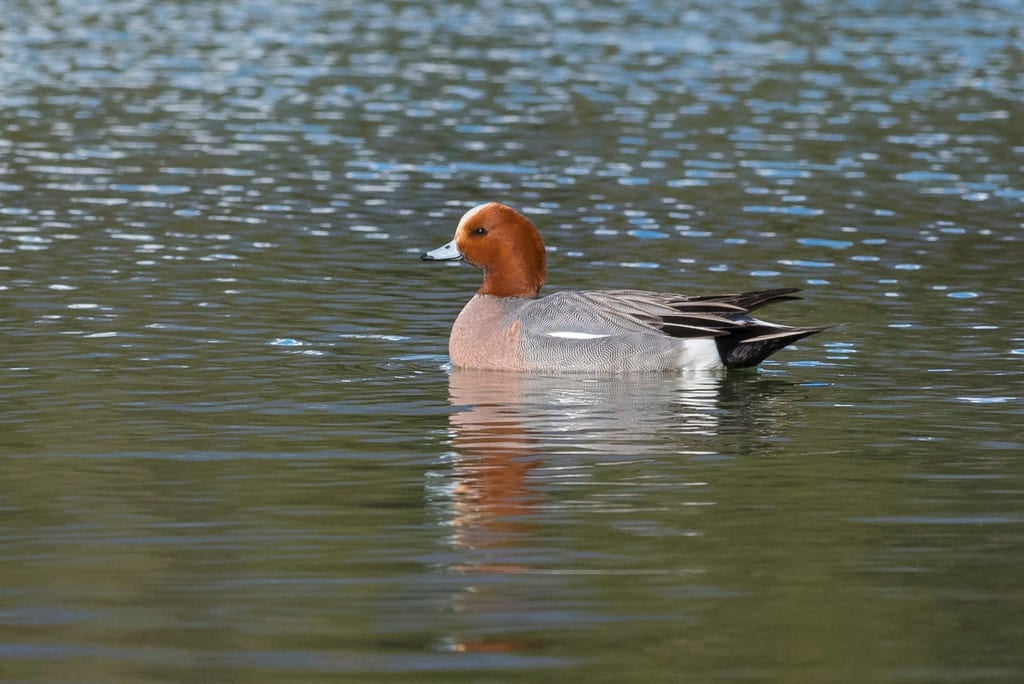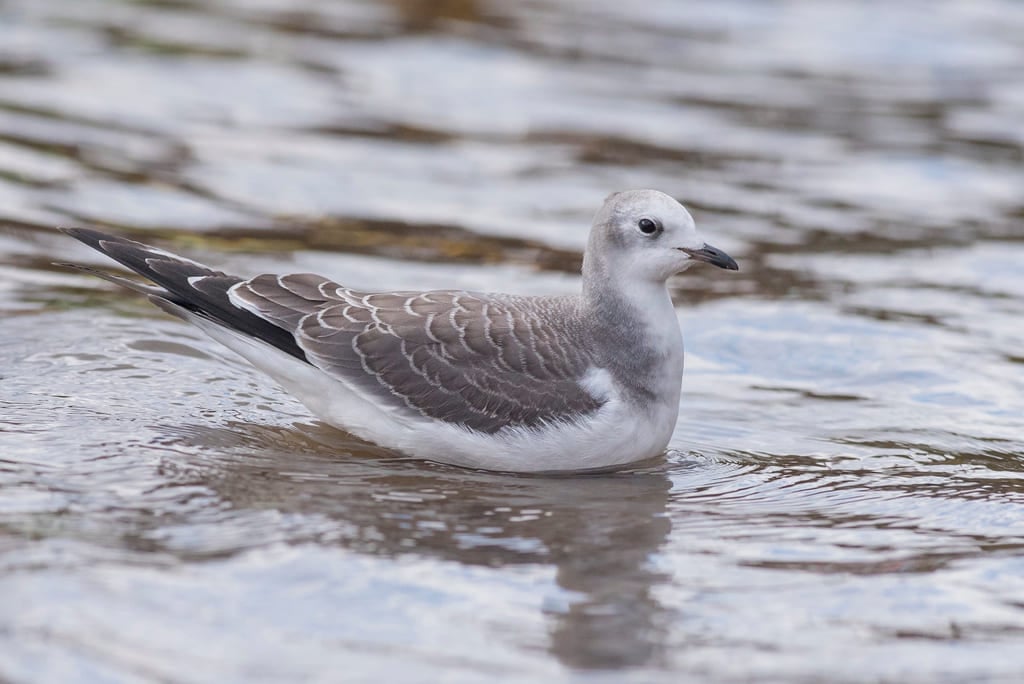 But the strangest Jasper vagrant of all arrived in 2015. Jasper tour guide and keen wildlife watcher, Joe Urie, walked into my office one day with the news.
---
---
"Mark, I think I just saw a Caracara on the Snaring Road," Joe said.
Naturally, I scoffed. Caracaras are a large raptor, and most live in South America. Nice try.
"C'mon Joe. The nearest Caracara should be just north of the Mexican border…it's pretty darned unlikely that one would show up in Jasper" (I may not have used the word "darned").
Without a word, Joe took his camcorder out of his pocket and showed me a video of… a Crested Caracara (my street cred as a biologist was ebbing fast)!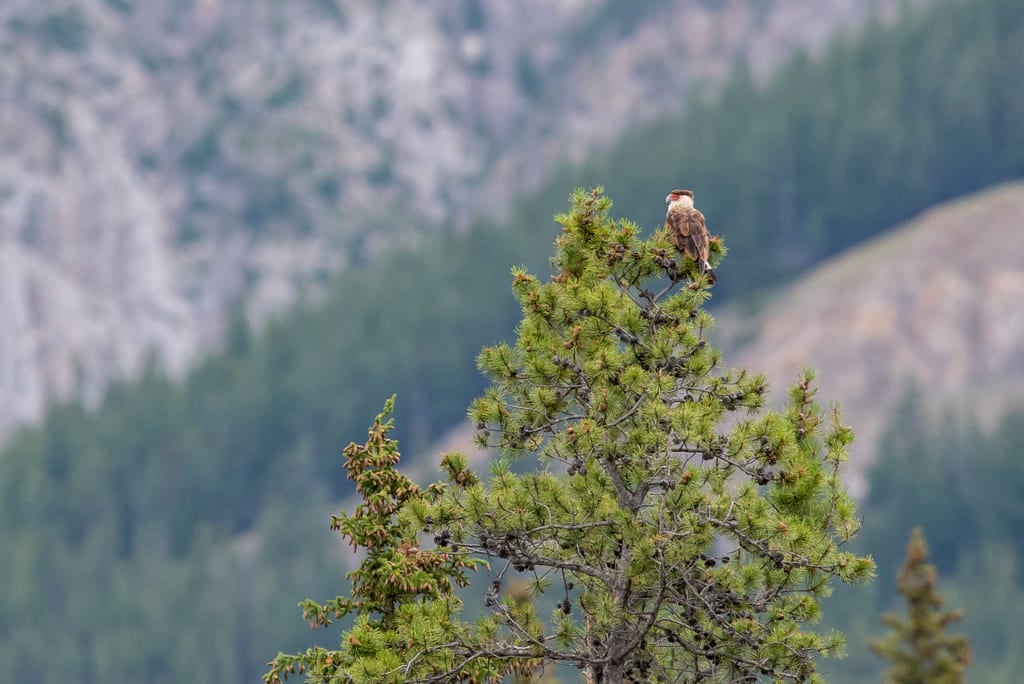 That bird turned into somewhat of a local celebrity. Hard-core birders travelled to Jasper, some from as far away as Washington State to catch a glimpse of the wayward bird. The next day, Jasper's only recorded "Caracara jam" took place when at least 60 cars were backed up on the Snaring Road and Highway 16, their drivers and passengers trying desperately to tick the Crested Caracara off their lists. The vagrant hung around for a couple of days, then vanished as suddenly as it appeared.
It was just one bird, but in some ways it was just as astonishing as that arctic caribou migration.
---
Mark Bradley // info@thejasperlocal.com