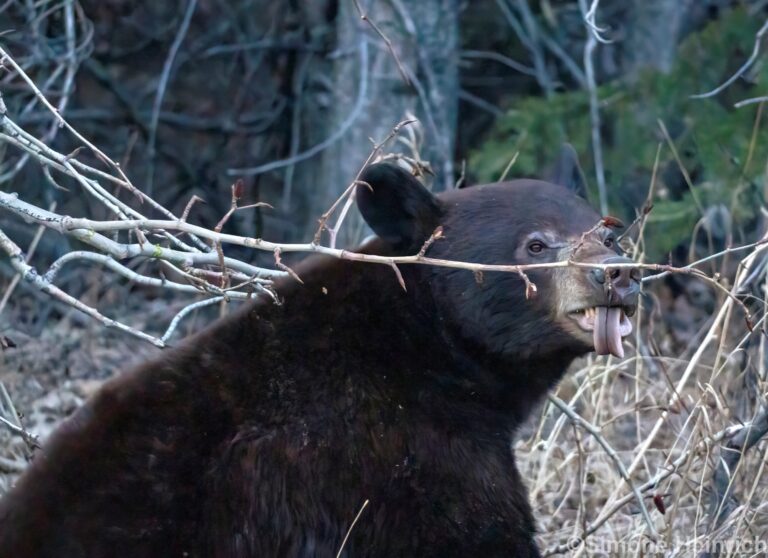 Tuesday, May 9, 2023
From dusk til dawn: Low light, high chance of wildlife encounters
All over Jasper National Park, bears are waking up…and they're hungry.
Wildlife photographer Simone Heinrich spotted this black bear—her first such sighting of the season—late in the evening, just as the sun was setting. It was snacking on the sticky buds of low hanging balsam branches and not really interested in much else, according to Simone.
"He wasn't even glancing at me," she said. "He was way too intent on stuffing himself. After a few minutes, he walked into the bush."
Simone expects to see more of his kind, soon.
---
---
"Male bears are the first to wake up from hibernation," she said. "There should be many more to observe in the coming weeks."
This cross fox, spotted on an early morning drive on the Maligne Lake Road, was equally as food-focused.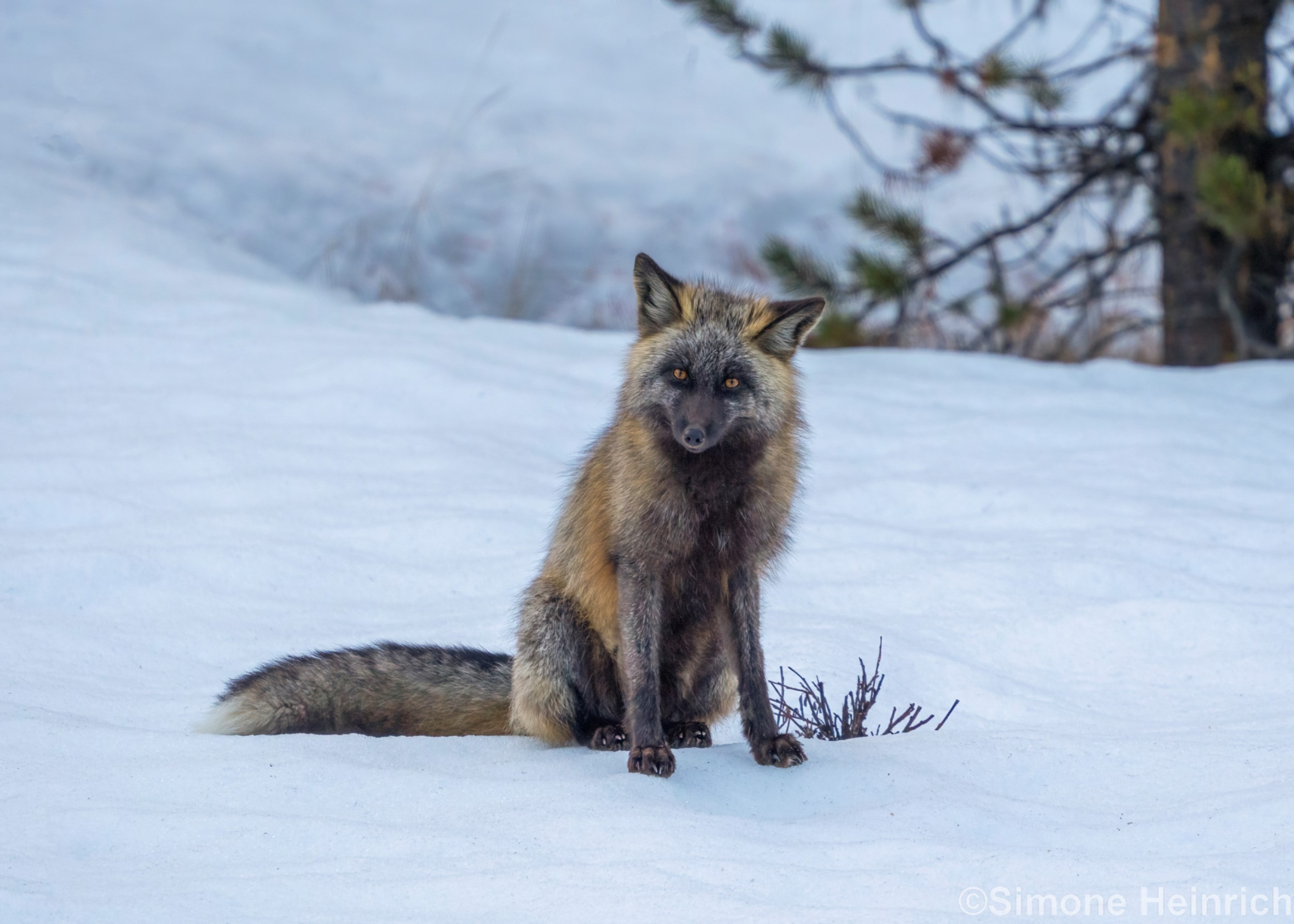 Simone spent about 15 minutes as the cross fox—named for its dark strip of fur down its back and across its shoulders—looked and listened intensely at the snow. Suddenly, the cross fox leapt into the air and dove his muzzle into the snow—which is still hanging around up high, as of this writing. Foxes have exceptional hearing and can detect small rodents up to three feet under the snow. Unfortunately, on this day, this cross fox came up empty.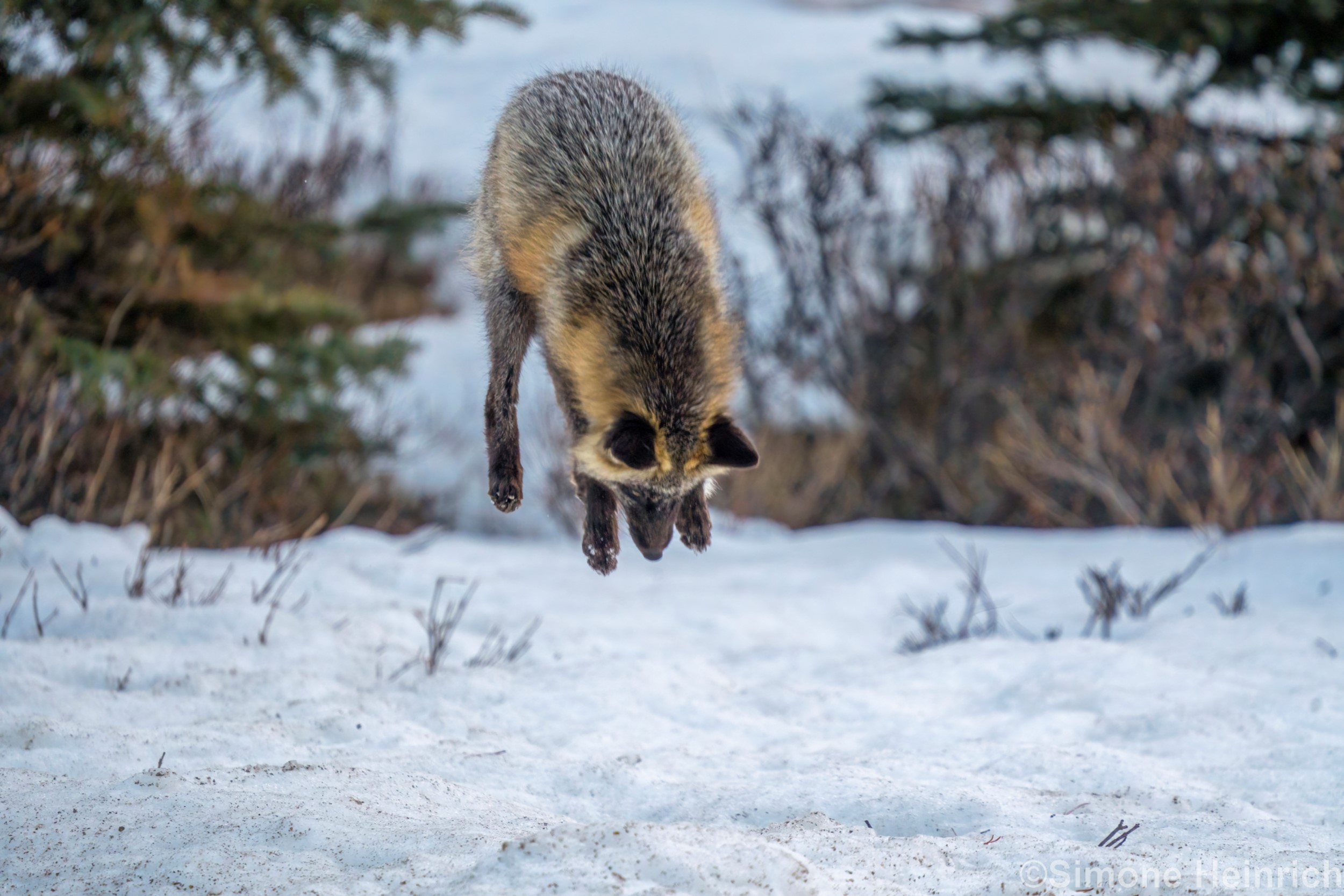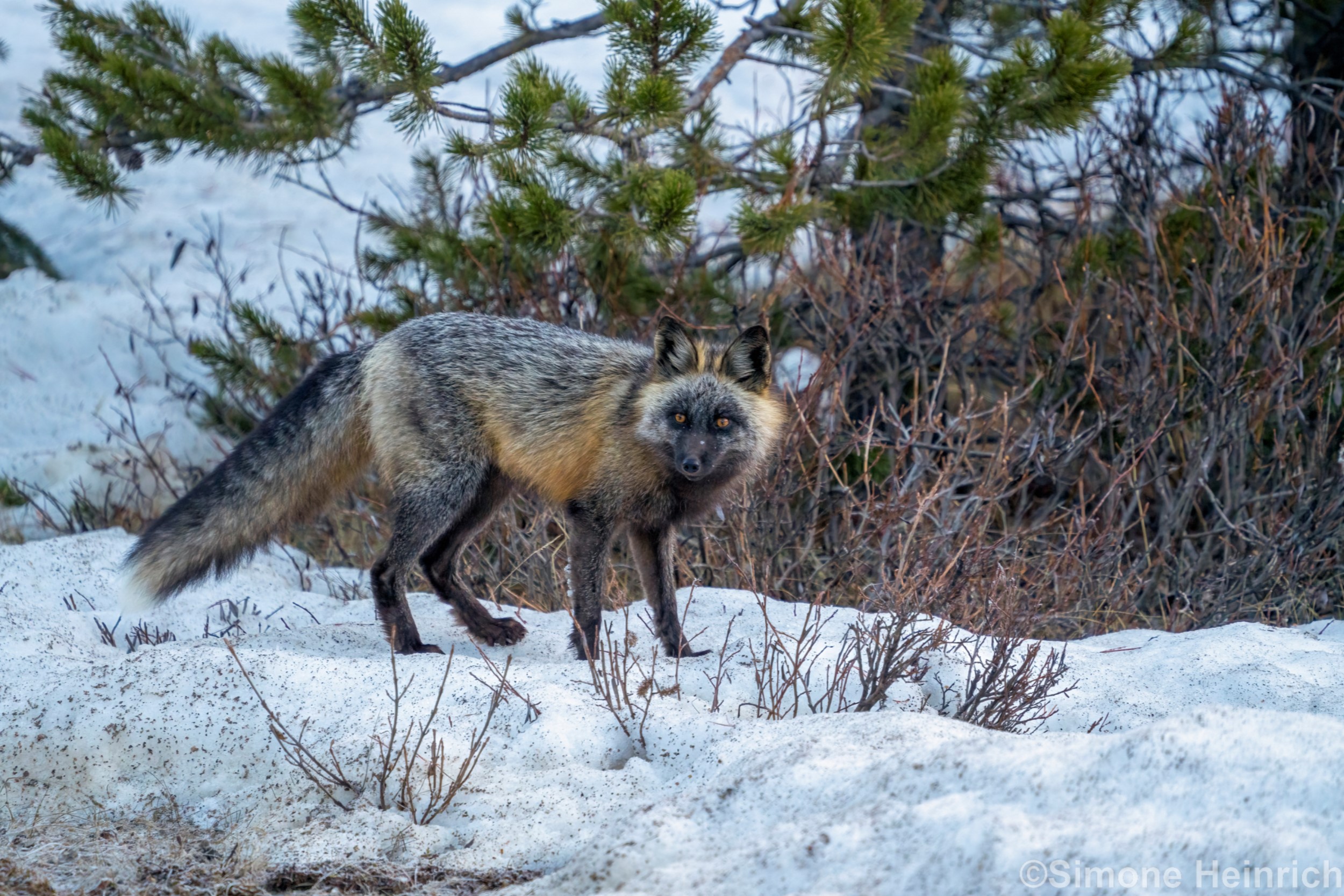 In capturing the black bear at dusk and the cross fox at dawn, Simone was working in low light. To adequately stop the action with a fast enough shutter speed (1/640 second), she ramped up her ISO—as high as 12800 in the case of the bear shots. With the cross fox, Simone was shooting in the 1250-4000 ISO range. Her zoom lens limited her ability to shoot with a low F-stop; these shots ended up with a value of F 6.3, an argument for breaking out the tripod to mitigate camera shake.
---
---
But had she not been on a wildlife safari when most folks were either getting into or out of bed, Simone wouldn't have encountered these critters. That said, even the pros can be more prepared. When the cross fox first leapt into the air to suss out a snack, it jumped straight out of Simone's frame.
"Note to self: cross foxes jump really high," she laughed.
---
Bob Covey // thejasperlocal@gmail.com